The best Merzouga desert excursion 4x4
Best Merzouga desert Excursion 4x4 in Erg Chebbi
Merzouga 4x4 Desert Tours / Best 4x4 Excursion Merzouga
Rent Merzouga desert excursion 4×4 is a fast and fun adventure! you will have the chance to visit Khamlia village where you will enjoy the Gnawa music, nomadic people, desert fossils, Berber and historical villages, and Oasis… Here are some facts about trips we do, but together with you, we can adjust the itinerary to your liking.
Merzouga 4x4 Info:
Infos Merzouga desert Excursion 4×4
Duration: 4 to 5 Hours
Departure: 09/10 AM
Starting Location. any place you are in around Merzouga
Ending Location: your starting place
Price: From 30€/ Person (It depend on the number of people)
Confirmation: Confirmation will be received at the time of booking
Highlights: Best 4×4 Excursion Merzouga desert
Explore the dunes around Merzouga in a 4×4 vehicle
Visit the seasonal lake of Merzouga (Serji Lake)
Enjoy live desert magic and play traditional instruments (Optional)
Meet nomad people Living on the edge of Erg Chebbi dunes
Visit Gardens in Hassi Labied Village
Discover the Mifis lead mines
Learn about the nomadic lifestyle
FAQ
price per person
excursion 4x4 Merzouga Itinerary:
We start in the morning after your breakfast, we will explore the Merzouga desert by 4×4 vehicle. We will visit the village of Khamlia, enjoy Gnawa music in the village of black skin people from  Sudan and Ghana,
After listening, dancing, and taking pictures our adventure will continue to the Paris Dakar rally route, crossing the direction of the track desert 'Mefes to see its desert stones unit, it will be fantastic, explore the oasis in the desert and meet Nomad people living in the desert. You will know how the nomad's people can live in the desert with sand storms in the summer with a very hot climate. You will have a Berber lunch while you can take a rest with nomad people and have some tea and eat our lunch that will be cooked by Berber woman and served in traditional dishes.
After lunch, the trip will continue in the same way as Erg Chebbi dunes.  We depart Merzouga at 10 am and we return back around 4 pm.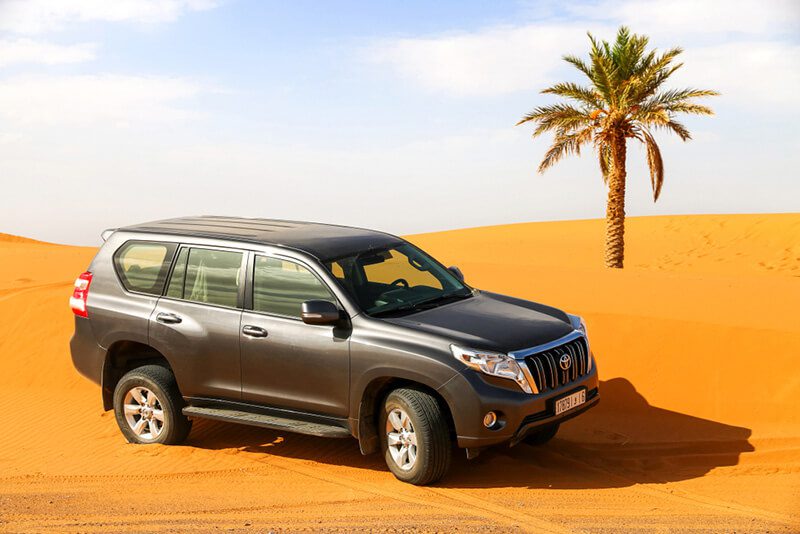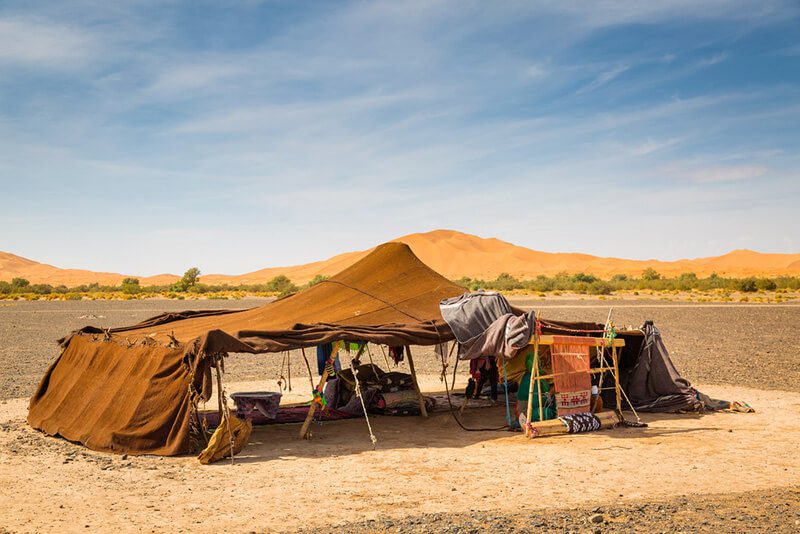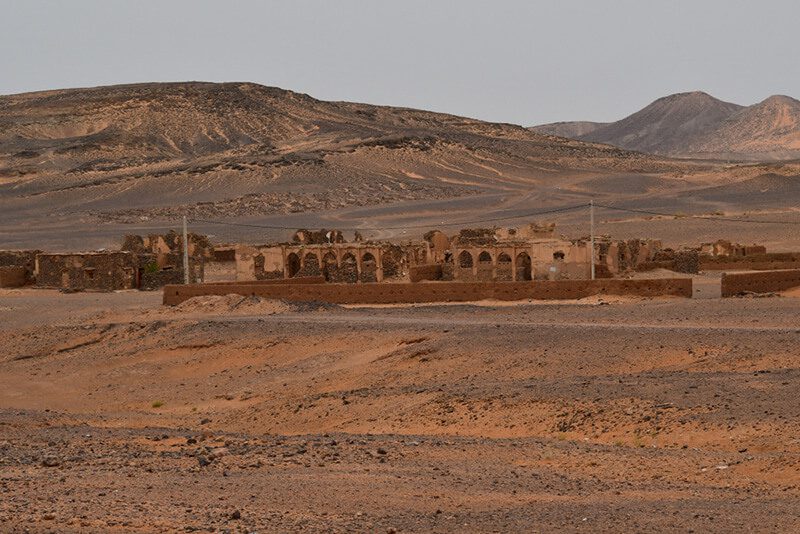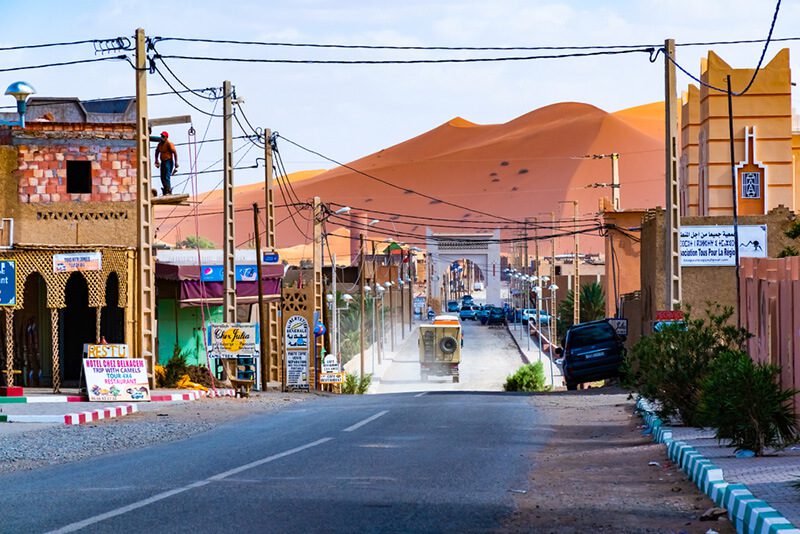 NOTE: If this Merzouga desert Excursion 4×4 does not match what you're looking for, don't hesitate to Contact us and we will prepare the trip to your needs and requirements.
Additional info:

Day trip in Merzouga Desert excursion 4×4 tour.
Vegetarian option is available, please advise at time of booking if required – Alcoholic drinks ( available to purchase ) – Children must be accompanied by an adult.
How to get the best price:
Contact us in advance and let us know your Merzouga travel requirements, how many people travel with you, what date you want to travel.
Availability for Merzouga desert excursion 4×4  in Erg Chebbi sand dunes:
All our guided Morocco desert tours can be tailor-made to suit your exact requirements, just let us know what you would like. All tours and trips are available during the year, contact us for your travel dates.
How to get to Merzouga by Bus:
From Marrakech, there is a daily Supratour bus at 8:00 morning to Merzouga straight, arrive around 21:00 pm.
From Fes, the daily Supratour bus departs at 21:00 pm to Merzouga, arrive around 6:00 morning( this option you will have a chance to do other activities, like excursion 4×4 around Erg Chebbi, Quads…)
Our Advantage:
Our clients enjoy a variety of privileges while traveling, which often include traditional meals, reservations at renowned restaurants, and more.
Reservation:
To reserve your Merzouga excursion, contact us anytime.
4x4 Merzouga desert Excursion Reviews
Jhon K
Best 4×4 Merzouga Excursion
I traveled to Morocco with my mother and my 2 sisters, we had never been to Africa. It was the best trip of my life. . . rich, laid back, educational. . . we were immersed in the culture and learned everything firsthand from our amazing tour guide Hassan.
Hassan is the nicest, caring, and highly educated person. I must recommend that you start the visit in Fez, go to the desert and then to Marrakech.
Hassan will guide you so you know where to buy for the best prices, book hotels, and answer all your culture questions. . . . very cool!
100 points! ! ! !
Luis H
Mezouga desert excursion 4×4
Unforgettable excursion with Said, our experienced guide and pilot.
Very nice experience, where we shared his knowledge of the desert, the immensity of the dunes, magnificent views, a very well selected course with a break in an oasis where we drank mint tea and chatted with Berbers who helped us welcome, an unexpected detour to the Trophée Roses des Sables bivouac, no one listening to us who touched us a lot with this delicacy towards us.
To be redone without moderation.
David K
Best 4×4 Excursion Merzouga desert
We met at the Merzouga we were supposed to meet.
They prepare us for this wonderful experience. We rode our camels for almost and came to a magical place in the middle of the desert. The camp and tents were great: all very well furnished and prepared for a cold night in the desert. A full private bathroom for each tent was our biggest surprise.
Dinner and breakfast were also very good.
The Berbers singing and sharing their experiences is also a good thing to enjoy!
Having a full moon is a supplement to take into account when making your reservation!
do not doubt it! you must take this trip !!!!!!!!!!!
Tanya C
amazing Merzouga 4×4 
Everything was great. The service, the accommodation, the views, the experience of the camel ride in the Sahara desert. Also the food was good with 2 viands and some fruit for dessert. There was also musical entertainment with drums and vocals which was quite entertaining and could make you feel really immersed in the experience.