Full Day Trip From Fes To Middle Atlas And Cedar Forest
Book your Full Day Trip From Fes To Middle Atlas And Cedar Forest
Full Day Trip From Fes To Middle Atlas And Cedar Forest: Overview
In this Full Day Trip From Fes To the Middle Atlas And Cedar Forest, you will enjoy the beauty and fresh air of the Middle Atlas region, located at a height of 1350 m in the Atlas Mountains. Discover Azrou, a Berber village built at an altitude of 1250 m with houses of Berber tribes, first inhabitants of Morocco. Look at Berber men with their flocks, grinding flour, exercising their trades, especially tapestry and carpentry. Explore the city of Ifran and enjoy a walking tour in the clean alleys and streets.
Day Trip Info:
The Atlas Mountains
The Atlas Mountains are a chain of Maghreb mountains. The separates the Mediterranean coast and the Atlantic desert from the Sahara. It stretches for around 2,500 km (1,600 miles) across Morocco, Algeria, and Tunisia. The highest point in the chain is Toubkal, located in southwestern Morocco, with an altitude of 4,167 meters (13,671 feet). [1] The Atlas Mountains are mainly inhabited by Berber populations. [2] The terms for 'Adrar of the mountain and Adras in some Berber languages. I thought these terms are related to the place name Atlas. The mountains open up a certain name of animals and plants which are mainly played in Africa, most of which are played in Europe. Many of these species are in danger of extinction and some are already extinct.
Cèdre Gouraud Forest
The Cèdre Gouraud forest is a wooded area of the Middle Atlas massif in Morocco. He was appointed by the French general Henri Gouraud. This forest is located on national road 8 between Azrou and Ifrane. The forest is notable as a habitat for a subpopulation of Barbary macaques, Macaca Sylvanus.
Enjoy Full Day Trip From Fes To the Middle Atlas And Cedar Forest
FAQ:
price per person:
Full Day Trip From Fes To Middle Atlas And Cedar Forest Highlights:
 Admire the beautiful landscapes and the green plains of the Atlas mountains
 Explore a Berber village at the top of the Atlas Mountains
 Stroll through the beautiful Cedar Forest and meet the wild barbary monkeys
 Visit a rugs cooperative and discover the secrets of Berber carpet
 Explore the city of Ifran the small Switzerland of Morocco
 Enjoy a Moroccan traditional tajine in Azrou.
Duration: 1 day
Departure time: Around 8H30 in the morning​
Starting point: Your hotel/riad in Fes
Ending point: Your hotel/riad in Fes
Full day trip from Fes to middle Atlas and Cedar Forest Itinerary
Departure from Fes to To the Middle Atlas And Cedar Forest On this day trip, you will also discover Azrou, a Berber village built at an altitude of 1250 m with houses of Berber tribes, and Ifran the small Switzerland of Morocco.
Ifrane:
It is a small town surrounded by mountains of 1650 meters above sea level. It was built in 1930, with a European style and a pleasant atmosphere all year long, ideal for breathing fresh air.
Its construction by the French started in 1929 as a seaside resort inspired by alpine architecture.
It has a large Royal Palace, Al Akhawayn University, a military school, and many luxury villas that are dotted around the city with well-maintained trees and driveways. It is a city of entertainment for summer and winter sports.
In the center is a lake surrounded by forests, next to which it is possible to contemplate the Ifrane Lion, a stone sculpture that tourists like to photograph.
In remembrance of the protectorate, there are still original houses, the post office, and the church.
The district of Ville Jardin, of the colonial era (called Riad), has summer houses and tourist complexes.
Azrou:
It is a white city and its inhabitants are welcoming. In the first place, we can point out the place that stands out for its artisan shops and cafes. Next to it is a small medina with houses with green doors and windows; you can find a souk of carpets, wooden objects, and spices, as well as the remains of a kasbah of the seventeenth century. In front of the square, you can admire the Hassan II Mosque, with its cedar roof. In front of it is a particular rock that gave its name to the city. The place is frequented by young people and offers incredible panoramas. Azrou has an important cottage industry of cedarwood. Do not forget the carpets of the Atlas. If you are interested in handicrafts, consider visiting the handicraft center located on the Khenifra road.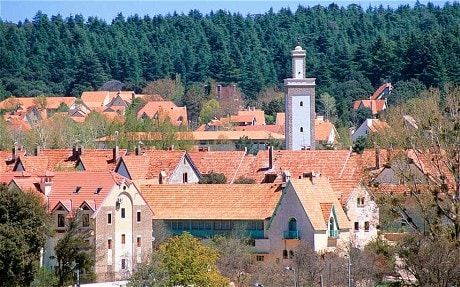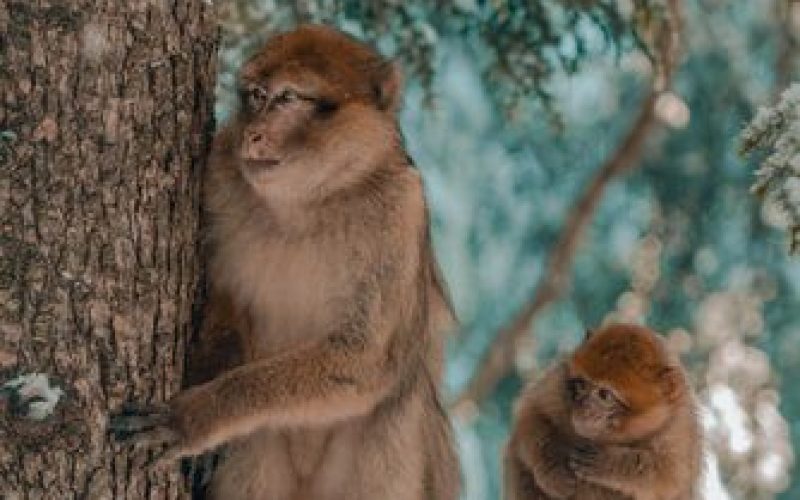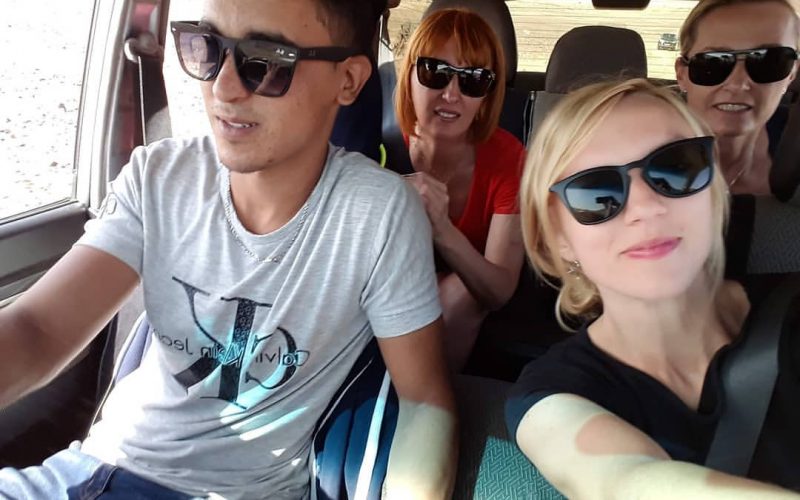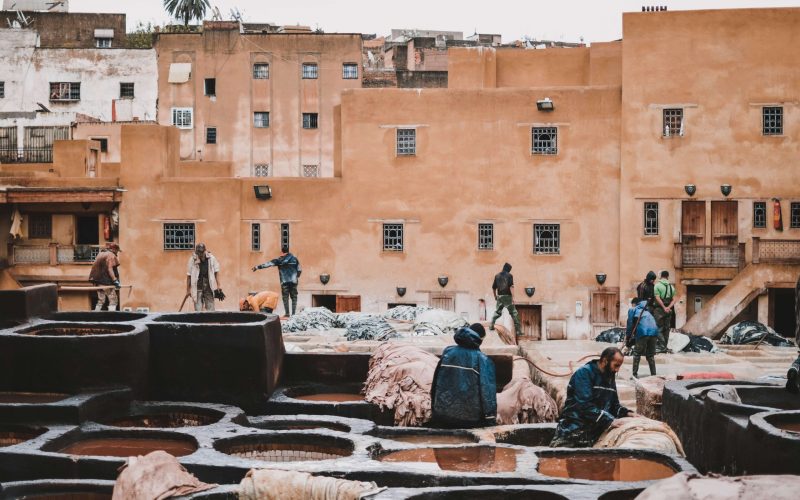 NOTE:
If this Day Trip From Fes To Middle Atlas And Cedar Forest does not match what you're looking for, don't hesitate to Contact us and we will prepare the trip to your needs and requirements.
Day Trip From Fes To Middle Atlas And Cedar Forest reviews
Wonderful day trip from Fes to the Middle Atlas and Cedar Forest
This visit was actually a pleasant surprise and easily became a highlight of our trip. Our guide, Hassan, was the best guide we had in Fez and he took the time to explain a lot about Morocco, Fez, and the surrounding cities and stories.
I agree with one of the other reviewers that there is a typo in the description of this tour – not worms but worms – CUTE little monkeys in the forest that will gently eat the peanuts from your hand.
It is certainly a slower pace than some of the other tours in Fez, but our guide was also happy to help us buy carpets and other souvenirs much cheaper than Fez or Chefchaoen, or Marrakech and was also happy to force us to take us to a no. -Tourist lunch destination, something that we have not had the opportunity to choose for other tours in Morocco.
Day Trip to Cedar Forest via Middle Atlas
We started the day by picking us up at Bab Boujloud Blue Gate because our riad was not easily accessible. Our driver Said was fun and chatty from the start, asking us all about ourselves and telling us about Fez, where he has lived for 35 years. We crossed the Middle Atlas, which offered good views, but above all seemed quite similar.
We got to the lake which was sadly dry as it hadn't rained much recently but I imagine it would be a mind-blowing spectacle if it had had water. Maybe it's best to check the rain before the tour as it was supposed to be wet a few weeks before. Then we went to Cedar Forest which was my favorite part.
It was very strange to see such a forest when we were so used to the arid landscape around the medina of Fez and it was great to explore it. After a bit of a walk, we came back down and spent some time feeding the monkeys here with nuts that a man was selling at very low prices.
The monkeys were very friendly to people and very nice when taking the food, although we had to be careful that they didn't pinch the whole bag! Then we went to Ifrane, a picturesque town that looks very European and completely contrasts with the old town of Fez.
However, there wasn't much to do here, and it was very similar to parts of Europe when we wanted to experience a culture different from our home continent. Finally, we stopped at Azrou, a fairly high town with great views but not much else to see.
We have mint tea here before heading back to Fes. The views to see when visiting weren't amazing, and really probably the cedar forest and the lake! do this tour. The cities were quite urbanized and didn't have much to do. I think to improve this route you probably don't go to Azrou, go to a small mountain village, a Middle Atlas apple orchard or an olive farm and learn more about how people live in the mountains and what the product comes from them.
Said the Joker! He was very entertaining and funny at all times, but he made us laugh, taught us French and Arabic, and told us about different parts of the country and Fez. It made the visit interesting and so much more enjoyable!
Best day trip from Fes to Ifrane and Azrou
I recommend this trip to people who get a little tired of the noisy and busy streets of the Medina and want to find more favor in places like Ifrane, to breathe some fresh air and get back to nature. During the trip, a variety of landscapes: oak forests, cedars, and cultivated fields.
1 Day trip from Fez Via Middle Atlas to Cedar Forest
We had a very pleasant day thanks to our guide. Because of the rain that day, he had to improvise at times, but he did an amazing job. We saw a lot, with a great variety and he explained everything very well.
Related Day Trips from Fes