Full Day Trip From Fes To Middle Atlas And Cedar Forest
Full Day Trip From Fes To Middle Atlas And Cedar Forest
Day Trip From Fes To Middle Atlas / Fes day trip to Cedar Forest
In this Full Day Trip From Fes To the Middle Atlas And Cedar Forest, you will enjoy the beauty and fresh air of the Middle Atlas region, located at a height of 1350 m in the Atlas Mountains. Discover Azrou, a Berber village built at an altitude of 1250 m with houses of Berber tribes, first inhabitants of Morocco. Look at Berber men with their flocks, grinding flour, exercising their trades, especially tapestry and carpentry. Explore the city of Ifran and enjoy a walking tour in the clean alleys and streets.
Day Trip Info:
The Atlas Mountains
The Atlas Mountains are a chain of Maghreb mountains. The separates the Mediterranean coast and the Atlantic desert from the Sahara. It stretches for around 2,500 km (1,600 miles) across Morocco, Algeria, and Tunisia. The highest point in the chain is Toubkal, located in southwestern Morocco, with an altitude of 4,167 meters (13,671 feet). [1] The Atlas Mountains are mainly inhabited by Berber populations. [2] The terms for 'Adrar of the mountain and Adras in some Berber languages. I thought these terms are related to the place name Atlas. The mountains open up a certain name of animals and plants which are mainly played in Africa, most of which are played in Europe. Many of these species are in danger of extinction and some are already extinct.
Cèdre Gouraud Forest
The Cèdre Gouraud forest is a wooded area of the Middle Atlas massif in Morocco. He was appointed by the French general Henri Gouraud. This forest is located on national road 8 between Azrou and Ifrane. The forest is notable as a habitat for a subpopulation of Barbary macaques, Macaca Sylvanus.
Enjoy Full Day Trip From Fes To the Middle Atlas And Cedar Forest
FAQ:
What's the best time to travel to Morocco?
actually, Morocco is perfect for travel all year. the best time to visit the Sahara desert is The spring season that runs from March to May it is the best time to visit the desert of Morocco so that this period is characterized by moderate and beautiful weather, and Morocco knows calm rains and warm weather and is comfortable for tourism and enjoy its beauty, in this period you can visit all the cities of Morocco from the north To the south, especially in the month of May, which gives you the freedom to choose the region you want to spend the holiday. in the summer the weather is very hot in the Desert of Morocco, so you will want warm weather here on the Atlantic coast.
What Gifts and Memories can you return from morocco?
As soon as you start walking in Morocco, you will think about which souvenir to buy for yourself or for the people you love. The worry, believe it, you will be spoiled for choice. Here are some tips to help you.
Handcrafted terracotta pottery.
Wherever you go in the country, there will be shops selling handcrafted pottery items. Moroccans still use it today: they prepare their food in tagines, on terracotta braziers, and think that a real Moroccan couscous can only be served in a clay dish. You will find ashtrays, tagines-salad bowls-salt shakers, etc. There will be all sizes but the smallest are the most practical and often more affordable, The best pottery in the country comes from the city of Safi.
Clothes, hairstyles, and slippers.
Moroccan clothes are original and distinguished, Sellers usually wear them, You will be offered djellabas-Trousers-tunics of different cuts and fabrics, embroidered or without patterns. You'll notice that the style differs from region to region. The gandouras would be a better option: there are for men and women, take the color that speaks to you, it is elegant, comfortable, and light. Don't forget to take the slippers that go with it, you can always use them as slippers at home. Typical Moroccan slippers are made entirely of leather, so avoid those with plastic soles.
what is the currency of Morocco?
The official currency in circulation, which is used in the Kingdom of Morocco, is the currency of the Moroccan dirham, and it can be abbreviated as (MAD), and it is also the currency that is circulated in the Western Sahara region, and one dirham is made of one hundred divisions of the denomination of sub-denomination of sub The responsibility for the issuance and circulation of the currency in Morocco with its different classes and varieties (paper and metal) by the Moroccan Central Bank, and given the Moroccan currency price against the dollar, the US dollar is equivalent to the value of 9.6560 of the dirham for one dirham, according to the exchange rate for the dirham Two thousand and nineteen.
are the lunches included in Our private Tour?
the lunches don't include in all our tours, There will be plenty of cafes on the way to the Sahara desert where to stop for lunch. Please feel free to choose on your own, or follow your driver's recommendation if you wish.
Is it safe to travel to Morocco?
yes, Morocco is one of the safest countries in the world, you won't afraid about anything Morocco will make you happy.
what kind of clothes are in Morocco?
Moroccan traditional dress is the group of traditional and popular garments that Moroccans have preserved and still preserved for centuries, as it is evident that they cling to various traditional garments, especially in weddings and religious occasions, whether old or young, male or female. There is no doubt that the traditional costume is an integral part of the heritage, and heritage is one of the essential elements for the construction of civilization, it is necessary for the development of civilization, as the traditional costume is a tool for defining nations and a symbol for their distinctiveness and uniqueness and is the best witness to the degree of their awareness and the diversity of successive civilizations.
Can I customize my trip?
yes, you can do it, Contact us and tell us where will you start and end, Our team will help you with your request.
What are popular dishes in Morocco?
The Kingdom of Morocco, like other countries in the region, is characterized by many of its popular dishes or those that were the product of pollination of some civilizations whose name has long been associated with the Kingdom's name. In this report, we will know the most prominent of these dishes that Moroccans excelled in cooking.
Couscous … the food that is not missing from the table.
Morocco is famous for its barbarian couscous food, which dates back to the time of BC. Couscous is divided into two types in the kingdom: couscous with vegetables or "seven vegetables" as Moroccans like to call it, while the second type is couscous "with raisins" or "with enough" depending on the region, and is considered Couscous is the main dish on Friday, and you can only find it on the lunch table.
"Tangia" .. Marrakech food.
No one can visit the city of "Marrakech" unless it is eaten from the "Tangia" dish of the famous Jamaâ El Fna Square. This dish, which the city of "Red City" is famous for, consists of veal, ghee, olive oil, and free saffron filaments, in addition to spices. Moroccan and water.
Moroccan Tajin.
It is the most famous traditional Moroccan dish besides couscous, which comes from the Arab Maghreb and especially Morocco, and this dish is also very common in Algeria and Tunisia, but according to many studies it is of Berber origin.
How can I access the Internet in Morocco?
The main networks operating in Morocco are Maroc Telecom, Orange, Inwi. It is quite simple to purchase a prepaid SIM card at the airport or tobacco stands in the cities provided your smartphone is unlocked. Or you can get wifi at a restaurant or cafe.
Can I visit the Sahara Desert in the summer?
Many clients request a tour of the Sahara during the months of June, July, August, and early September. If Morocco is on your agenda for your summer vacation. Do so, our vehicles will be equipped with air conditioning during your visit, including your room in each hotel. Regarding the camel trek in the Sahara, we start this activity very late, where the weather is cooler.
Do I need medication for my trip to Morocco?
You can bring it (Imodium) in case of diarrhea, you never know how your body system will react to new foods from different waters.
Can I travel with my children to visit Morocco?
Insurance! Traveling is the perfect way to open up a child's world to possibilities and wonders. Strong experiences lead to new interests, and exposure to different cultures, languages, and environments helps today's children to become the responsible and balanced adults of tomorrow. If you are traveling in a spacious, air-conditioned luxury car, you will have a special tour with fewer hours of driving in the vehicle, including many stops throughout the Morocco tour.
How should I dress in Morocco?
Morocco is becoming more modern than before, most of the country is used to tourists. In general, a woman traveling to Morocco should wear long skirts and dresses, jeans or pants.
What is the average tip in Morocco?
Although tipping is not compulsory in Morocco, rounding off the bill and tipping in restaurants and cafes is common practice. If you are happy with the service provided by the waiters, drivers, and other service employees, leaving a small tip of "20 DH" is a good way to show your appreciation.
price per person:
the price includes how many persons you're
Full Day Trip From Fes To Middle Atlas And Cedar Forest Highlights:
 Admire the beautiful landscapes and the green plains of the Atlas mountains
 Explore a Berber village at the top of the Atlas Mountains
 Stroll through the beautiful Cedar Forest and meet the wild barbary monkeys
 Visit a rugs cooperative and discover the secrets of Berber carpet
 Explore the city of Ifran the small Switzerland of Morocco
 Enjoy a Moroccan traditional tajine in Azrou.
Duration: 1 day
Departure time: Around 8H30 in the morning​
Starting point: Your hotel/riad in Fes
Ending point: Your hotel/riad in Fes
Full day trip from Fes to middle Atlas and Cedar Forest Itinerary
Departure from Fes to To the Middle Atlas And Cedar Forest On this day trip, you will also discover Azrou, a Berber village built at an altitude of 1250 m with houses of Berber tribes and Ifran the small Switzerland of Morocco.

Ifrane:
It is a small town surrounded by mountains of 1650 meters above sea level. It was built in 1930, with a European style and a pleasant atmosphere all year long, ideal for breathing fresh air.
Its construction by the French started in 1929 as a seaside resort was inspired by alpine architecture.
It has a large Royal Palace, Al Akhawayn University, a military school, and many luxury villas that are dotted around the city with well-maintained trees and driveways. It is a city of entertainment for summer and winter sports.
In the center is a lake surrounded by forests, next to which it is possible to contemplate the Ifrane Lion, a stone sculpture that tourists like to photograph.
In remembrance of the protectorate, there are still original houses, the post office, and the church.
The district of Ville Jardin, of the colonial era (called Riad), has summer houses and tourist complexes.

Azrou:
It is a white city and its inhabitants are welcoming. In the first place, we can point out the place that stands out for its artisan shops and cafes. Next to it is a small medina with houses with green doors and windows; you can find a souk of carpets, wooden objects, and spices, as well as the remains of a kasbah of the seventeenth century. In front of the square, you can admire the Hassan II Mosque, with its cedar roof. In front of it is a particular rock that gave its name to the city. The place is frequented by young people and offers incredible panoramas. Azrou has an important cottage industry of cedarwood. Do not forget the carpets of the Atlas. If you are interested in handicrafts, consider visiting the handicraft center located on the Khenifra road.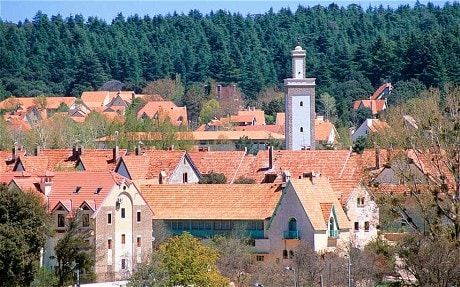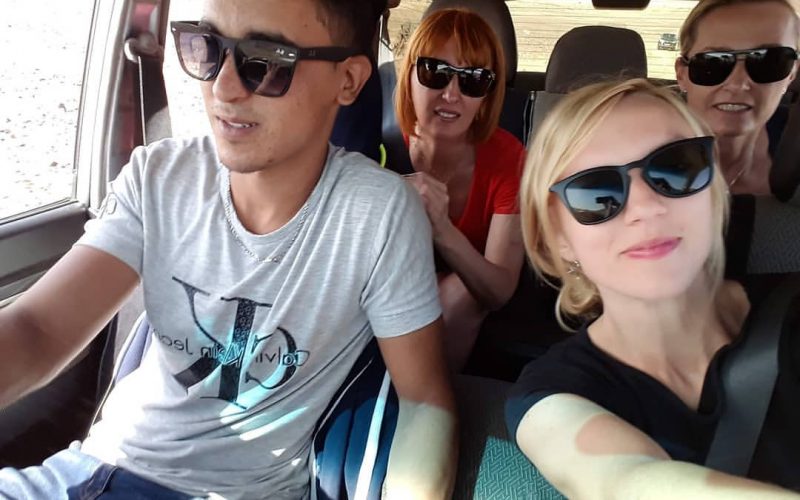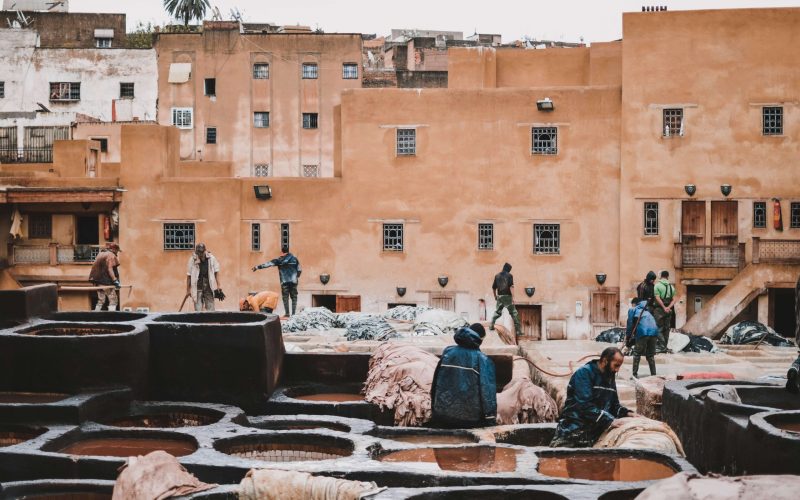 NOTE: If this Day Trip From Fes To Middle Atlas And Cedar Forest does not match what you're looking for, don't hesitate to Contact us and we will prepare the trip to your needs and requirements.
Day Trip From Fes To Middle Atlas And Cedar Forest reviews
Frombrooklyntobeyond
Wonderful day trip from Fes to the Middle Atlas and Cedar Forest
This visit was actually a pleasant surprise and easily became a highlight of our trip. Our guide, Hassan, was the best guide we had in Fez and he took the time to explain a lot about Morocco, Fez, and the surrounding cities and stories. I agree with one of the other reviewers that there is a typo in the description of this tour – not worms but worms – CUTE little monkeys in the forest that will gently eat the peanuts from your hand. It is certainly a slower pace than some of the other tours in Fez, but our guide was also happy to help us buy carpets and other souvenirs much cheaper than Fez or Chefchaoen or Marrakech and was also happy to force us to take us to a no. -Tourist lunch destination, something that we have not had the opportunity to choose for other tours in Morocco.
Brad
Day Trip to Cedar Forest via Middle Atlas
We started the day by picking us up at Bab Boujloud Blue Gate because our riad was not easily accessible. Our driver Said was fun and chatty from the start, asking us all about us and telling us about Fez, where he has lived for 35 years. We crossed the Middle Atlas, which offered good views, but above all seemed quite similar. We got to the lake which was sadly dry as it hadn't rained much recently but I imagine it would be a mind-blowing spectacle if it had had water. Maybe it's best to check the rain before the tour as it was supposed to be wet a few weeks before. Then we went to Cedar Forest which was my favorite part. It was very strange to see such a forest when we were so used to the arid landscape around the medina of Fez and it was great to explore it. After a bit of a walk, we came back down and spent some time feeding the monkeys here with nuts that a man was selling at very low prices. The monkeys were very friendly to people and very nice when taking the food, although we had to be careful that they didn't pinch the whole bag! Then we went to Ifrane, a picturesque town that looks very European and completely contrasts with the old town of Fez. However, there wasn't much to do here, and it was very similar to parts of Europe when we wanted to experience a culture different from our home continent. Finally, we stopped at Azrou, a fairly high town with great views but not much else to see. We have mint tea here before heading back to Fes. The views to see when visiting weren't amazing, and really probably the cedar forest and the lake! do this tour. The cities were quite urbanized and didn't have much to do. Creo que para mejorar este recorrido probablye no vaya a Azrou, vaya a un pequeño pueblo de montaña, un huerto de manzanos del Atlas Medio o una finca de olivos y aprenda más sobre cómo vive la gente en las montañas y cuál es el producto que proviene of them. Said the Joker! He was very entertaining and funny at all times, but he made us laugh, taught us French and Arabic, and told us about different parts of the country and Fez. It made the visit interesting and so much more enjoyable!
Vitalijax6
Best day trip from Fes to Ifrane and Azrou
I recommend this trip to people who get a little tired of the noisy and busy streets of the medina and want to find more favor in places like Ifrane, to breathe some fresh air and get back to nature. During the trip, variety of landscapes: oak forests, cedars, cultivated fields.
Bading28
1 Day trip from Fez Via Middle Atlas to Cedar Forest.
We had a very pleasant day thanks to our guide. Because of the rain that day he had to improvise at times, but he did an amazing job. We saw a lot, with a great variety and he explained everything very well.
Get to know Merzouga Activities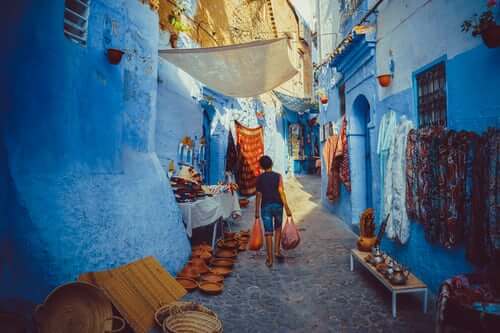 Day trip from Fes to Chefchaouen
Chefchaouen is famous for its "blue" color in town. A full day trip from Fes to Chefchaouen is…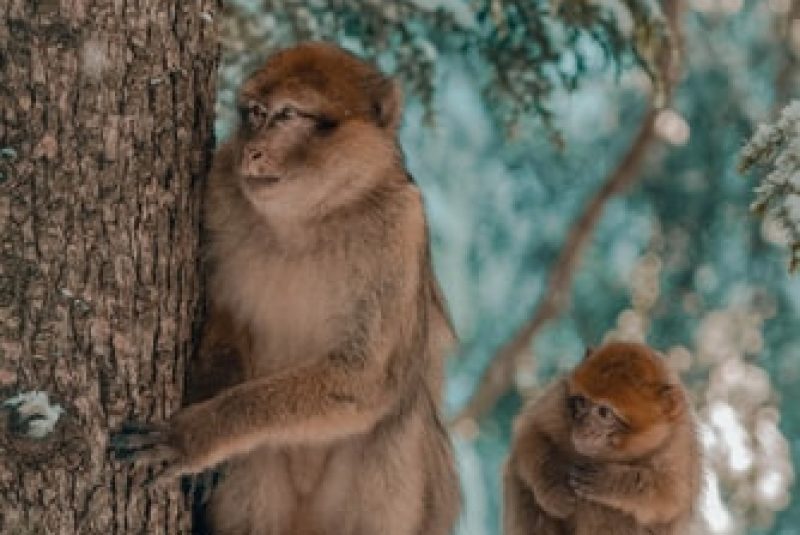 Day Trip From Fes To Cedar Forest
In this private day trip to the Atlas Mountains and Cedar forest from Fes, you will enjoy the beauty…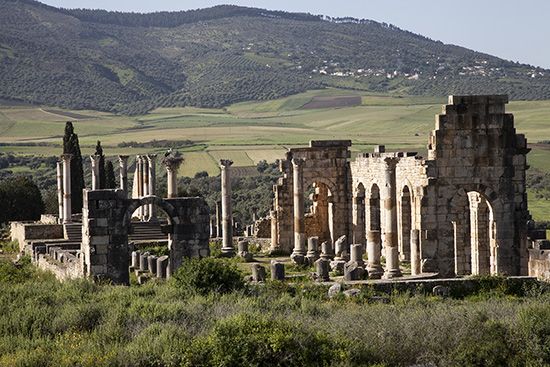 day trip from Fes to Volubilis
Visit Meknes and Volubilis on a private day trip from Fes that takes you on a journey through…