Marrakech Tour Company welcomes you to its Moroccan travel agency, it provides you with the best Tours around the country.
Marrakech tour Company's Morocco tours
we make sure to offer our customers touristic tours in morocco, therefore we have a well-experienced team of guides who are ready to serve you. If you are planning a vacation Morocco is the perfect place to spend an unforgettable experience.
If you have an idea of exploring the historic imperial cities, hiking the atlas mountains, camel trekking the golden sand dunes of the Sahara desert, and sleeping under the Berber tent, exploring Berber villages, and visiting the Atlantic coast, old centuries kasbahs, feel free to contact Marrakech Tour Company.
Morocco is a country located in the far west of North Africa with its capital Rabat, located on the banks of the Mediterranean Sea in the north and the Atlantic Ocean in the west, characterized by its beauty and natural scenery, it includes tourism in Morocco with its diversity because it contains many types of tourism together and historical and religious tourism.
Morocco has become a global destination for tourism thanks to its tourism components. Many Moroccan cities are famous for having the most popular tourist destinations.
Marrakech Tour Company provides you the best Marrakech Desert Tours that will always begin in Marrakech to the places you choose to end your tours. Whether it is 3 days or 4 days-5 days…etc.  all the Tours of Marrakech desert tours will teach you all the traditions and cultures of Morocco. If you decide to travel to Marrakech, you have chosen the most unusual and distinctive Moroccan city. Marrakech is the third-most populous city in Morocco. Marrakech contains many monuments that testify to the great civilization that was in Marrakech during the ancient Islamic times.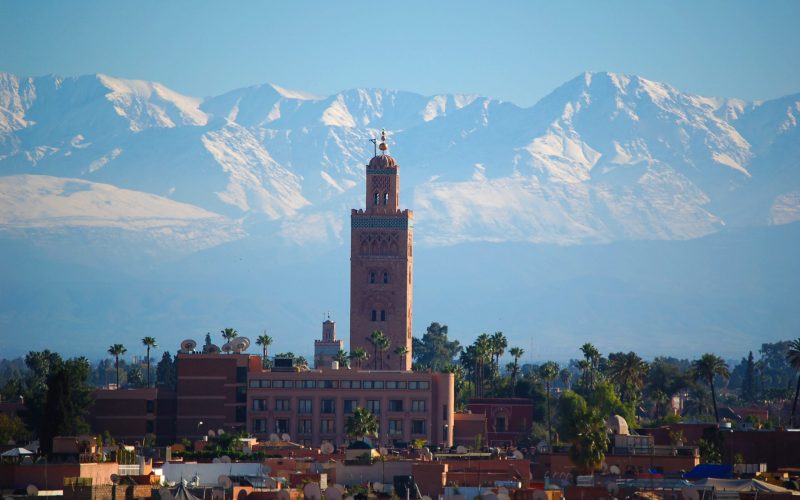 Marrakech to Fes Desert tour-3 days
Enjoy your desert tour from Marrakech to Fes. it will be a great moment while you explore the best places, you will ride a camel through the desert to desert camp.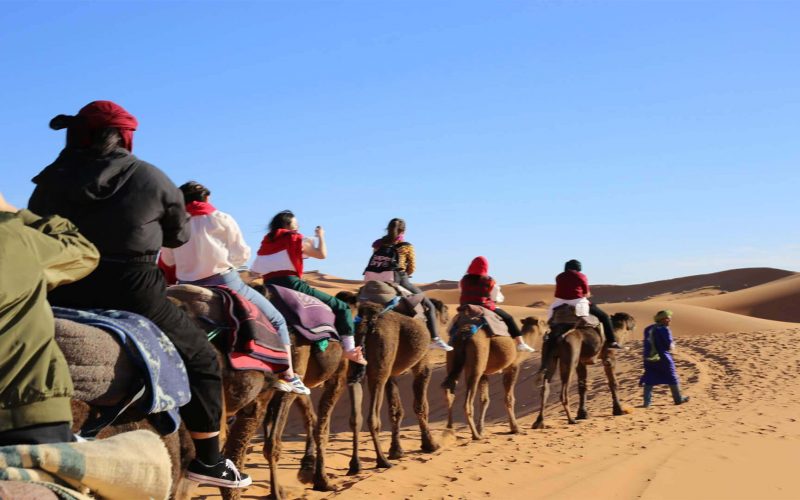 3 Days Marrakech Desert Tour
Visit the golden dunes of Merzouga desert with an amazing sunset with camel ride and sunrise. We will explore the beautiful valleys of Dades and Roses and Sahara.
2 days Marrakech to Ouarzazate
Explore the traditional buildings of Ait ben Haddou and The  Unesco world heritage site of these interesting Kasbah. Then Ouarzazate City where there are studios.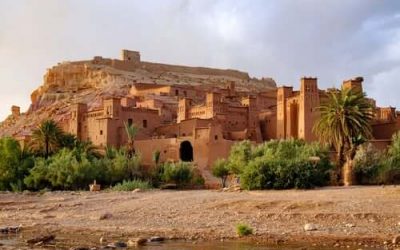 4 Days Desert tour from Marrakech
from the red City which is Marrakech via the Atlas Mountains to Boumaln Dades and Merzouga Luxury Desert Camp with an Overnight in the nomadic tent.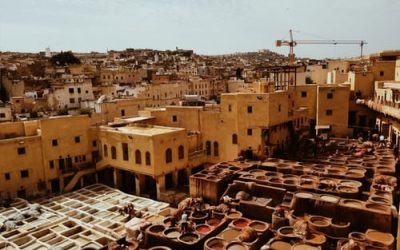 5 Days Marrakech to fes desert tour
Explore the Beautiful places of Morocco, with these 5 days Marrakech to Fes you will visit amazing cultures of Ait ben Haddou and Merzouga desert.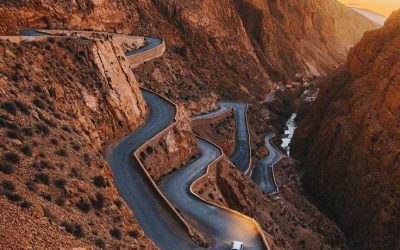 6 day Tour Marrakech To Casablanca
Enjoy Morocco tours from Marrakech to Casablanca via the Atlas Mountains to reach The Kasbah of Unesco world heritage then pass Roses Valley.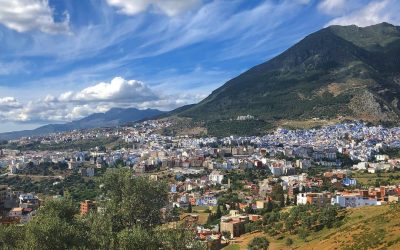 8 days tour from Marrakech to Casablanca
Let us discover what will make us happy, we will see amazing places that you have not seen it yet in Morocco, These 8 days will make you very happy, let us explore…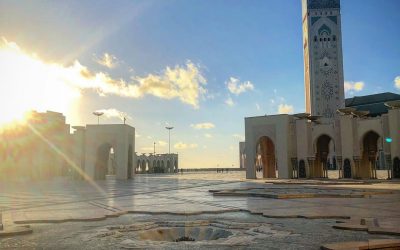 10 Days From Marrakech To Casablanca
beautiful sceneries you will see it in all the full 10 days while you discover the best famous places include Sahara desert Merzouga and The Ziz Valley – Zaabel…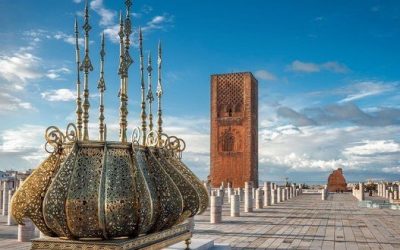 11 days Imperial Cities from Marrakech
We will Explore Imperial cities first include Casablanca Fes Chefchaouen. Then we will take Our way via the Middle Atlas To Ifran city which is called the second…
If you decide to travel to Fez, Marrakech Tour Company says that you have chosen the most unusual and distinctive Moroccan city. Fez is the second-most populous city in Morocco. Fez contains many monuments that testify to the great civilization that was in Fez during the ancient Islamic times. Fez is a favorite interface for lovers of history and culture, as monuments and attractions are scattered throughout the city, as well as shopping and hiking opportunities.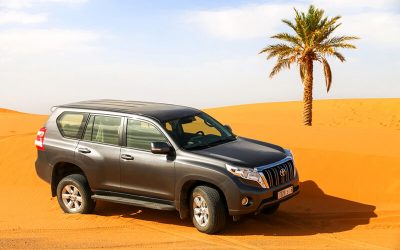 Fes to Marrakech Desert Tour 3 days
Enjoy the Middle Atlas to the second Switzerland which is Ifran, it's the third cleanest city in Africa. Then through Azrou Forest to see monkeys wild…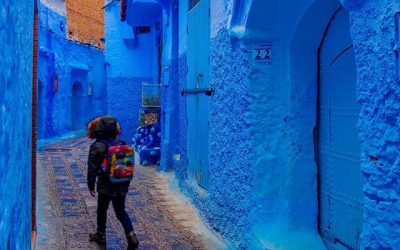 Fes to Chefchaouen 3 day tour
Explore the landscapes of Rif Mountains to Chefchaouen blue city, Enjoy its Amazing buildings and cultures, we will see what made Chefchaouen famous.
4 days Fes to Marrakech desert tour
let us Enjoy Fes To Marrakech via Rif Mountains To visit Ifran city and through Azrou forest to reach up to Middelt city, then Continue to Merzouga desert.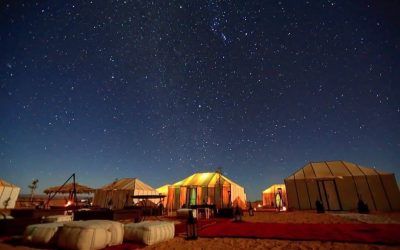 5 Days Fes to Marrakech desert tour
Explore Merzouga desert and camel ride to see the beautiful sunset and sunrise. you will have the opportunity to explore what are amazing places…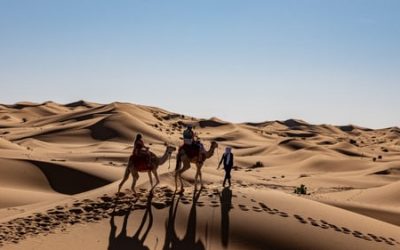 8 days Desert tour Fes to Marrakech
we provided these 8 days desert tour Fes Merzouga desert to Marrakech to show all the beautiful places and what will make you happy. it will give you…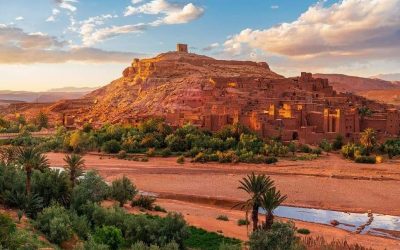 Our 10 Days tour from Fes To Marrakech will be fantastic days while we discover the beautiful places in morocco include the Sahara desert…
Take advantage of Casablanca tours to explore the attractions with a professional English speaking driver. Enjoy the various activities you can do in this wonderful city, you can also combine it with other tours to Marrakech and Fez from Casablanca. You will never forget this new experience with Marrakech Tour Company.
Hurry up and don't hesitate! to book Your Casablanca tour.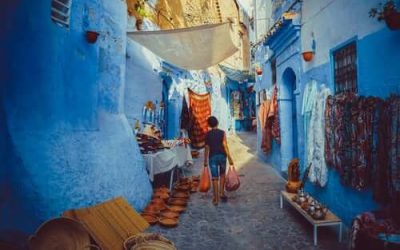 3 Days Casablanca via chefchaouen
Discover Fes city, It has been the capital of Morocco for over 400 years and is currently considered the cultural and religious center of the country, and is…
2 Days Casablanca to Marrakech
We will explore the cultural and historical area of ​​the most touristic city in Morocco, the Red City Marrakech. Places to discover Menara Garden, Bahia…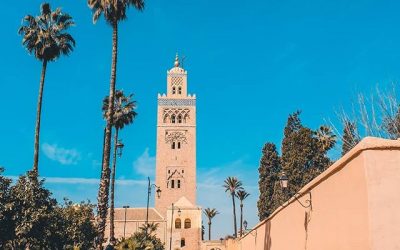 5 days from Casablanca to Fes
We will start this 5 days tour from Casablanca to  Fes. In Casablanca, we will visit the Hassan II Mosque, Corniche, and then we will go to Marrakech, where…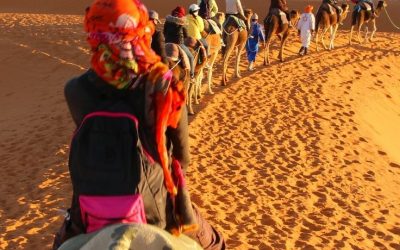 6 Day Tour Casablanca-Imperial Cities And Sahara desert
all these 6 days tour Casablanca will be a fantastic experience, Discover a millenary culture with a great artistic heritage. Get to know the most important.
Tanger desert Tours through Chefchaouen, Fez, and the Sahara desert Merzouga, are the best opportunity for all who want to enjoy the beauty of the stars and the silence of the Sahara desert on the exotic journey through the Sahara desert. Marrakech Tour Company offers this 6-day or 7-day – 13 days desert tour from Tanger with camel trekking in Erg Chebbi and accommodation in the nomadic desert camp.
If you are visiting northern Morocco, we offer you all these Desert tours from Tangier as a condensed experience for the best desert safaris in Morocco, allowing visitors to explore the best places and places like Chefchaouen, the Blue Pearl, and its narrow streets including A cultural visit to the Roman ruins of Volubilis before heading to Fes.
Book your 6-day or 7-day or 13-day desert tour from Tangier with confidence, enjoy an amazing camel trek through the dunes, and experience breathtaking scenery wherever you go. The best price, guaranteed with Marrakech Tour Company.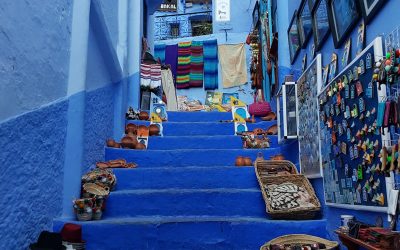 6 days tour Tangier to Marrakech
Explore the beautiful country with Cultures, sites, and history. visit Chefchaouen, Fes, and Casablanca. Ride camels across the Sahara alongside.
7 Days from Tangier to Marrakech
discover the beautiful places in Morocco and the famous ones, in these 7 days from Tangier to Marrakech will be a fantastic experience that we…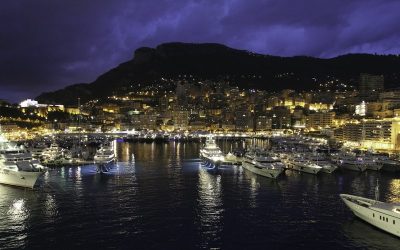 desert tours from Tangier 13 days
Our trip will start in Tangier via Merzouga Desert and Marrakech then back to Tangier. you will Explore the best cultures of Moroccan people and their…
Marrakech Tour Company's Customer Reviewes
We have Worked with a lot of Customers. here are their best Reviewes about Our Morocco Tours
I think I cannot describe my experience in words … it has been a magical trip, special, I have discovered a country with some incredible people, I only have words of infinite thanks, Hassan, Said, and your friends, you have treated us like yours family, you have made us live a most authentic and beautiful experience, you are beautiful people that I am infinitely grateful to have met you on this path, I will undoubtedly come back to visit you, to sit next to you, to make you feel that way and to continue discovering that beautiful country! A little piece of yours is already in my heart forever!
"Testimonials Morocco desert tours"
Cris wrote a review Mar. 2020
It has been an excellent trip, from minute one, our guide could not be better, as a person, attentive, polite and above all very good driver. The desert experience is magnificent, the night in the unbeatable camp, the expextacular hotel in the desert. Totally recommendable. We will repeat with you of course and we will recommend you to 100 and 100. A pleasure to have made the trip with you. A hug to the whole team.
Teresa G wrote a review Jan. 2020
2 years ago they passed me the contact of this boy, I always looked at his page and I never decided on Marrakech. One day I wrote to him and asked him about his tours and Hassan did not hesitate at any time to marvel at his country.
As soon as I explained, I told him to prepare a 7-day tour and that was all we talked about until Q arrived.
It has been a vacation where curiosity was above me and this wonderful family filled my soul with things and feelings Q was fading, seeing reality of life and life is very simple, and being happy depends on how you decide to live it.
In summary, I found how I say my Sahara family.
And in no time I will return to visit the north … See you soon.
Carina M wrote a review May 2020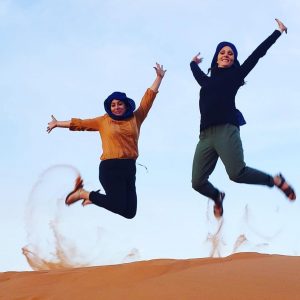 "discovered a magical Morocco"
An incredible experience, all super nice and attentive. Even the 6-hour trip was enjoyable with the great songs that our super guide Hassan gave us. The dromedary ride was also an incredible experience watching the sunset and sunrise. And the tents were better equipped than many hotels I've been to. It was beautiful to contemplate all the stars since there was no light practically all were visible. A 100% recommendable experience, everyone made us feel at home.
Celia H wrote a review (Feb. 2020)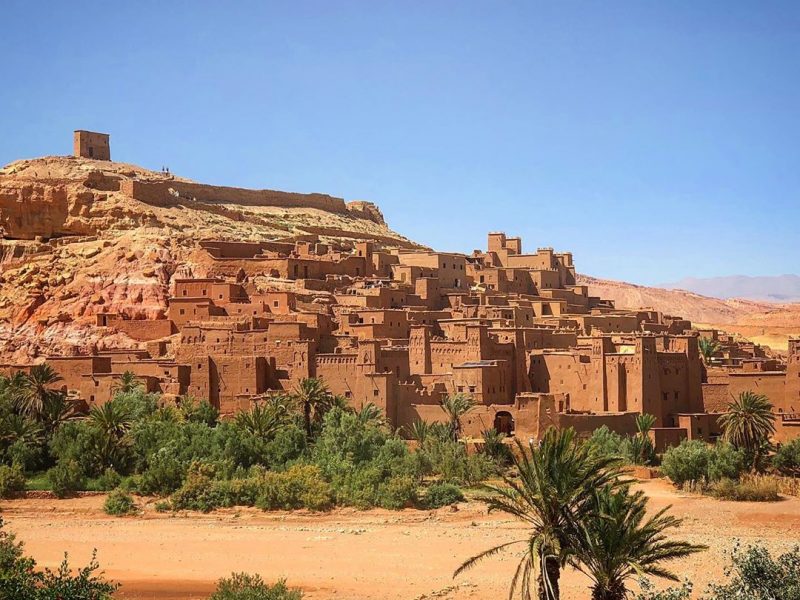 The UNESCO World Heritage Center works with a number of architects and heritage conservation practitioners around the world to preserve, expand and spread knowledge of clay architecture, through the Clay Building Architecture program in World Heritage. In December, the organization hosted, at its Paris headquarters, a seminar on building architecture for mud-building in world heritage.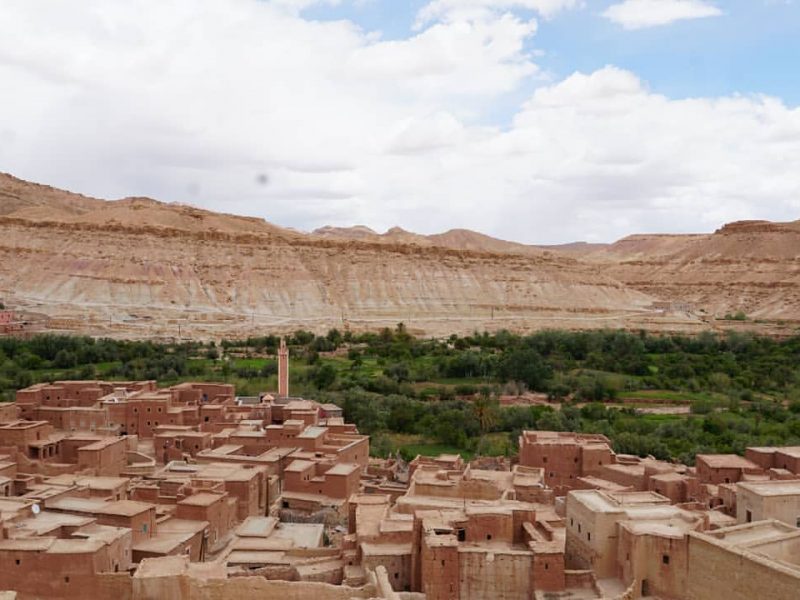 Morocco is the Arab country most diverse in terms of natural and geographical terrain that stretches over its territory, between mountains, valleys, deserts, and highlands covered with snow and fresh lakes, as well as to the beaches extending the coasts of the White Sea and the Atlantic Ocean.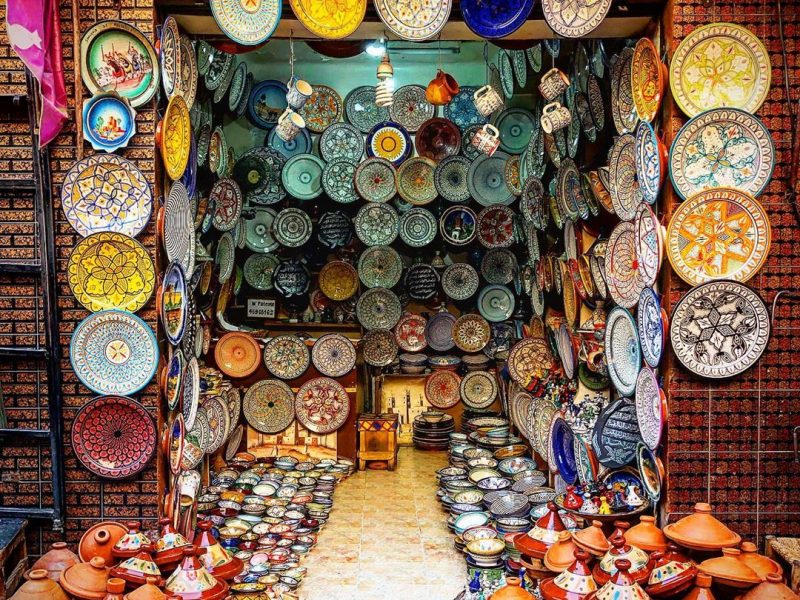 Pottery is defined as clay or clay mixed with certain materials that are formed and dried into a bowl or decorative object after being painted since pottery is not made of raw clay resulting from the decomposition of rocks within the earth's crust, but other materials are added to give it specific properties Work on it.
Here are some Questions that Our costumers ask about
The spring season that runs from March to May is the best and best time to visit Morocco so that this period is characterized by moderate and beautiful weather, and Morocco knows calm rains and warm weather and is comfortable for tourism and enjoy its beauty, in this period you can visit all the cities of Morocco from the north To the south, especially in the month of May, which gives you the freedom to choose the region you want to spend the holiday.
As soon as you start walking in Morocco, you will think about which souvenir to buy for yourself or for the people you love. The worry, believe it, you will be spoiled for choice. Here are some tips to help you. in Morocco, you can find the best things that you won't find in any country else, its clothes and cultures and traditions then its food. Here you will think about what will you buy cause this will attract you. before you buy think how much this thing is beautiful and you can Ask your Guide or your driver about this thing, he will show you the Quality of this thing.
The currency used by Morocco is called the Moroccan dirham, the Moroccan dirham is divided into a hundred centimeters, and is denoted by MAD or DH, and the Moroccan dirham is equivalent to 0.09910 euros, while it is equivalent to US $ 0.10314, and the Bank of Morocco, the Moroccan Central Bank, is responsible for issuing it and maintaining Moroccan reserves Of foreign currency.
We have about 6 years of experience in this domain of travel. We use the best new comfortable A/C vehicles for all our private Morocco tours. We have a team of local drivers who have the best knowledge of driving in remote areas and busy cities. We will always take care of Our clients from the beginning until the end of the tour. this is our responsibility and the main goal to provide excellent transport services for our clients and provide fantastic Morocco tours.
Camel trekking gives you a comfortable ride inside the desert dunes with a professional camel leader and the best nomadic tent(luxury Desert camp), air-conditioned cars pick you up to any of your preferred destinations and a driver/guide with great experience the length of your tour. We also provide airport transfers.
Marrakech Tour Company is a small experienced travel company that organizes trips around Morocco.
we make sure to offer our customers the touristic tours in Morocco, therefore we have a well-experienced team of guides who are ready to serve you.
If you are planning a vacation Morocco is the perfect place to spend an unforgettable experience.
If you have an idea of exploring the historic imperial cities, hiking the atlas mountains, camel trekking the golden sand dunes of the Sahara desert. and sleeping under the Berber tent, exploring Berber villages, and visiting the Atlantic coast, old centuries kasbahs, feel free to contact us anytime.
Marrakech Tour Company always provides you camel trek to admire the sunset, sunrise. the dunes of morocco is a fascinating experience that you will ever have .it is full of fun, joy, discoveries, and wonderful souvenirs, especially when you ride on camels in the middle of the golden sand and spend the great night under the sky and stars, in addition, listening traditional music under the light of the stars.
Some Statistics About Marrakech tour company