Day Trip to Imlil and Atlas Mountains from Marrakech
Day Trip to Imlil Atlas Mountains from Marrakech
Imlil Day Trip from Marrakech / Marrakech to Imlil
Day Trip to Imlil Atlas Mountains from Marrakech, Challenge the hikes and enjoy the real Berber hospitality where the original native still embrace their traditions and culture. start an adventure through the palm fields and the rivers of Asni before meeting again your driver guide and continue your explorative journey towards Imlil Valley. Once in Imlil, you will meet your local mountain guide who will lead you on guided hiking and walking tour to explore the hidden Berber villages and visit the Kasbah Toubkal one of the wonders of the area or ride mules to explore the surroundings of High atlas and the foothills of Toubkal massif.
Day Trip Info:
Atlas Mountains
The Atlas Mountains are a mountain range in the Maghreb. It separates the Mediterranean and Atlantic coastlines from the Sahara Desert. It stretches around 2,500 km (1,600 mi) through Morocco, Algeria, and Tunisia. The range's highest peak is Toubkal, which is in southwestern Morocco, with an elevation of 4,167 meters (13,671 ft). The Atlas mountains are primarily inhabited by Berber populations. The terms for 'mountain' are Adrar and Adras in some Berber languages. These terms are believed to be cognates of the toponym Atlas. The mountains are also home to a number of animals and plants which are mostly found within Africa but some of which can be found in Europe. Many of these species are endangered and a few are already extinct.
Imlil
Imlil is a small village in the High Atlas Mountains of Morocco. It is 1,800 meters (5,900 ft) above sea level. A portrait of Imlil and the problems and prospects of Morocco's mountain populations appeared in 1984 in the book by James A. Miller called Imlil and published by Westview Press. It is close to the mountain Jebel Toubkal, the highest peak in Northern Africa. Imlil makes a good base for attempting to summit Toubkal as it lies at the end of the tarmac road, and is a natural place to hire mountain guides and mules for the onward trek. Imlil is the center of mountain tourism in Morocco due to its unique position. From here, 90% of visitors head up to Toubkal, the highest mountain in Morocco.
Imlil is connected to Asni and Ikkiss by road, and shared taxis and minibusses provide services to them both. Asni is the closest town to Imlil and is where the weekly Saturday market is held.
Imlil is a village is a relatively new creation. It was created to cater to the number of tourists pouring through en route to Toubkal. The original communities still exist in the valleys around Tamatert, Ait Souka, Tagadirt, Tacheddirt, Acheim, Taourirt n'Ait Mizane, Mzikene, and Arhrene.
Before the advent of mountain tourism, the Imlil area was well known for its walnuts, apples, and cherry production. While these are still important to the local economy, these have been eclipsed by tourism. Both mountain tourists and Moroccans come to Imlil seeking cool relief from the heat of the Haouz.
The Film 'Seven Years in Tibet' was partly filmed in the village.
On 17 December 2018, two trekkers, from Denmark and Norway, were murdered near the village by Islamic terrorists who had pledged allegiance to ISIS. At least one victim was beheaded, with the murders videoed and posted to social media.
Enjoy Day Trip to Imlil Atlas Mountains from Marrakech
FAQ
What's the best time to travel to Morocco?
actually, Morocco is perfect for travel all year. the best time to visit the Sahara desert is The spring season that runs from March to May it is the best time to visit the desert of Morocco so that this period is characterized by moderate and beautiful weather, and Morocco knows calm rains and warm weather and is comfortable for tourism and enjoy its beauty, in this period you can visit all the cities of Morocco from the north To the south, especially in the month of May, which gives you the freedom to choose the region you want to spend the holiday. in the summer the weather is very hot in the Desert of Morocco, so you will want warm weather here on the Atlantic coast.
What Gifts and Memories can you return from morocco?
As soon as you start walking in Morocco, you will think about which souvenir to buy for yourself or for the people you love. The worry, believe it, you will be spoiled for choice. Here are some tips to help you.
Handcrafted terracotta pottery.
Wherever you go in the country, there will be shops selling handcrafted pottery items. Moroccans still use it today: they prepare their food in tagines, on terracotta braziers, and think that a real Moroccan couscous can only be served in a clay dish. You will find ashtrays, tagines-salad bowls-salt shakers, etc. There will be all sizes but the smallest are the most practical and often more affordable, The best pottery in the country comes from the city of Safi.
Clothes, hairstyles, and slippers.
Moroccan clothes are original and distinguished, Sellers usually wear them, You will be offered djellabas-Trousers-tunics of different cuts and fabrics, embroidered or without patterns. You'll notice that the style differs from region to region. The gandouras would be a better option: there are for men and women, take the color that speaks to you, it is elegant, comfortable, and light. Don't forget to take the slippers that go with it, you can always use them as slippers at home. Typical Moroccan slippers are made entirely of leather, so avoid those with plastic soles.
what is the currency of Morocco?
The official currency in circulation, which is used in the Kingdom of Morocco, is the currency of the Moroccan dirham, and it can be abbreviated as (MAD), and it is also the currency that is circulated in the Western Sahara region, and one dirham is made of one hundred divisions of the denomination of sub-denomination of sub The responsibility for the issuance and circulation of the currency in Morocco with its different classes and varieties (paper and metal) by the Moroccan Central Bank, and given the Moroccan currency price against the dollar, the US dollar is equivalent to the value of 9.6560 of the dirham for one dirham, according to the exchange rate for the dirham Two thousand and nineteen.
are the lunches included in Our private Tour?
the lunches don't include in all our tours, There will be plenty of cafes on the way to the Sahara desert where to stop for lunch. Please feel free to choose on your own, or follow your driver's recommendation if you wish.
Is it safe to travel to Morocco?
yes, Morocco is one of the safest countries in the world, you won't afraid about anything Morocco will make you happy.
what kind of clothes are in Morocco?
Moroccan traditional dress is the group of traditional and popular garments that Moroccans have preserved and still preserved for centuries, as it is evident that they cling to various traditional garments, especially in weddings and religious occasions, whether old or young, male or female. There is no doubt that the traditional costume is an integral part of the heritage, and heritage is one of the essential elements for the construction of civilization, it is necessary for the development of civilization, as the traditional costume is a tool for defining nations and a symbol for their distinctiveness and uniqueness and is the best witness to the degree of their awareness and the diversity of successive civilizations.
Can I customize my trip?
yes, you can do it, Contact us and tell us where will you start and end, Our team will help you with your request.
What are popular dishes in Morocco?
The Kingdom of Morocco, like other countries in the region, is characterized by many of its popular dishes or those that were the product of pollination of some civilizations whose name has long been associated with the Kingdom's name. In this report, we will know the most prominent of these dishes that Moroccans excelled in cooking.
Couscous … the food that is not missing from the table.
Morocco is famous for its barbarian couscous food, which dates back to the time of BC. Couscous is divided into two types in the kingdom: couscous with vegetables or "seven vegetables" as Moroccans like to call it, while the second type is couscous "with raisins" or "with enough" depending on the region, and is considered Couscous is the main dish on Friday, and you can only find it on the lunch table.
"Tangia" .. Marrakech food.
No one can visit the city of "Marrakech" unless it is eaten from the "Tangia" dish of the famous Jamaâ El Fna Square. This dish, which the city of "Red City" is famous for, consists of veal, ghee, olive oil, and free saffron filaments, in addition to spices. Moroccan and water.
Moroccan Tajin.
It is the most famous traditional Moroccan dish besides couscous, which comes from the Arab Maghreb and especially Morocco, and this dish is also very common in Algeria and Tunisia, but according to many studies it is of Berber origin.
How can I access the Internet in Morocco?
The main networks operating in Morocco are Maroc Telecom, Orange, Inwi. It is quite simple to purchase a prepaid SIM card at the airport or tobacco stands in the cities provided your smartphone is unlocked. Or you can get wifi at a restaurant or cafe.
Can I visit the Sahara Desert in the summer?
Many clients request a tour of the Sahara during the months of June, July, August, and early September. If Morocco is on your agenda for your summer vacation. Do so, our vehicles will be equipped with air conditioning during your visit, including your room in each hotel. Regarding the camel trek in the Sahara, we start this activity very late, where the weather is cooler.
Do I need medication for my trip to Morocco?
You can bring it (Imodium) in case of diarrhea, you never know how your body system will react to new foods from different waters.
Can I travel with my children to visit Morocco?
Insurance! Traveling is the perfect way to open up a child's world to possibilities and wonders. Strong experiences lead to new interests, and exposure to different cultures, languages, and environments helps today's children to become the responsible and balanced adults of tomorrow. If you are traveling in a spacious, air-conditioned luxury car, you will have a special tour with fewer hours of driving in the vehicle, including many stops throughout the Morocco tour.
How should I dress in Morocco?
Morocco is becoming more modern than before, most of the country is used to tourists. In general, a woman traveling to Morocco should wear long skirts and dresses, jeans or pants.
What is the average tip in Morocco?
Although tipping is not compulsory in Morocco, rounding off the bill and tipping in restaurants and cafes is common practice. If you are happy with the service provided by the waiters, drivers, and other service employees, leaving a small tip of "20 DH" is a good way to show your appreciation.
price per person
2 – 3 Pax 70€ per person
4 – 6 Pax 50€ per person
6 – 8 Pax 45€ per person
Imlil to Marrakech day trip Highlights
Guided one & half hour hike from Imlil to see waterfalls and Berber hamlets
Visit the Kasbah Toubkal on the wonders of the area (optional)
Imlil and Atlas Mountains day trip from Marrakech
Ascend the Atlas foothills past Berber villages, walnut groves, and lush valleys
Visit an argan oil co-operative and Berber market (Saturdays only)
Traditional Berber lunch at a Berber family home, local restaurant, or Toubkal kasbah
 depends on your choice.
Duration: 1 day
Departure time: 8 / 8:30 am
Starting point: Your hotel/riad in Marrakech
Ending point: Your hotel/riad in Marrakech
Itinerary day trip from Marrakech via Atlas Mountains to Imlil
We will pick up you at 9:00 from your hotel in Marrakech or at the meeting point(if you stay in Medina), then start the exciting day trip to Imlil valley & Atlas Mountains. First and foremost, it is always about experiencing the people, life, and culture of the Berber mountain villages you'll visit. I want you to leave not just with photos, but with stories and memories of personal encounters with the individuals you'll meet during the day you spend with us in the hills of the High Atlas mountains. While driving enjoys the panoramic view over the green valley of olive trees and ancient Berber villages in Tahanaout. We took the opportunity of visiting the Argan oil cooperative of local women in Tahanaout during our trip to Imlil. After that, you can visit the weekly market (on Tuesdays)then head up south the Moulay Brahim Gorges, and the Berber village of Asni where you can visit the weekly market on Saturday only) then drive up to Imlil valley the drive will be by the green river with many different trees and water head down. This picturesque valley offers the everyday landscapes of the Atlas Mountains, now reach Imlil valley the starting point for much multi-day trekking in the National Park, and to the second-highest mountain in Africa, the Jebel Toubkal here you will start your walk up through the Berber village and waterfall, here you will have the opportunity learning about the Berber hospitalities and activates during each day and see terrace fields of barley, corn, and vegetables, surrounded by cherry and walnut trees. Alternatively, enjoy splendid views across the valley.
After the walk, with your local guide for 2 to 3 hours, then, you will enjoy your lunch 3-course meal on the terrace with the best view of the high atlas in a Berber home near Imlil center. Moreover, you can relax or head back down to Marrakech. Depending on the time, there may be time to explore the Berber villages more before heading back to Marrakech. End of your Marrakech day trip to Imlil.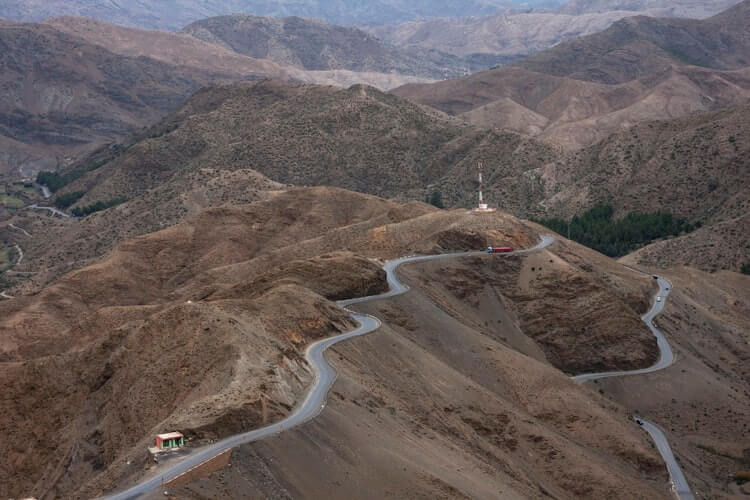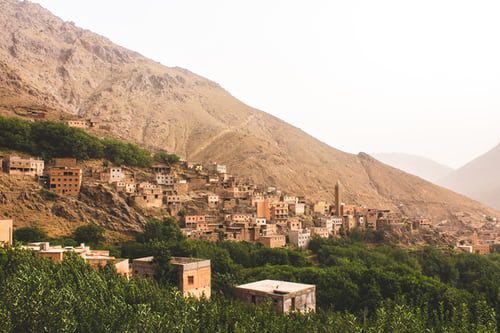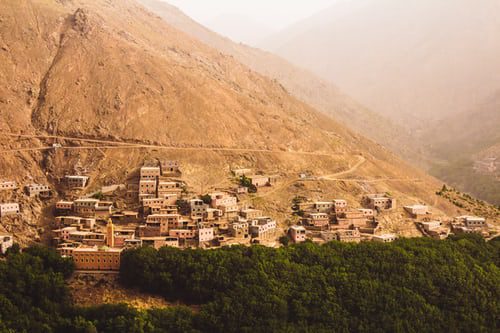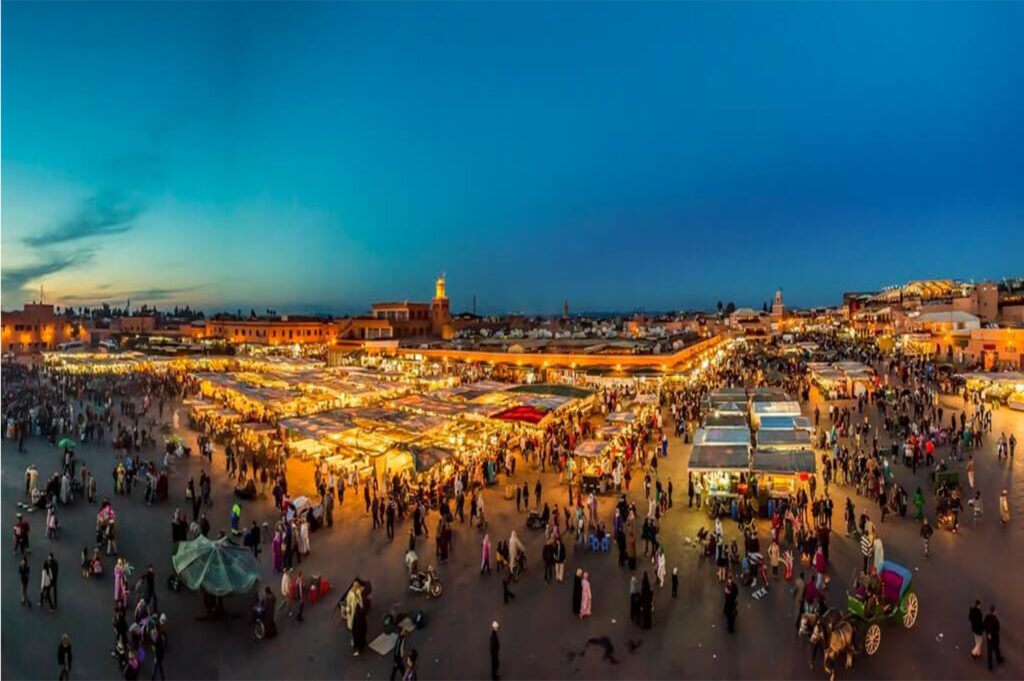 NOTE: If this Day Trip to Imlil from Marrakech does not match what you're looking for, don't hesitate to Contact us and we will prepare the trip to your needs and requirements.
day trip from Marrakech to Imlil Reviews
Riv
Best 1-Day Trip Marrakech to Imlil Village
What a fantastic tour! Our guide and driver Hassan was the best guide we had on our Morocco vacation. He was extremely knowledgeable, genuine, personable, and more than happy to stop by when we wanted to take a photo (and he even bought us some fresh cherries on the way home!).
The tour said there was no forced shopping and that it was fine (and very refreshing compared to other tours we've been on). Lunch at the Berbers was delicious, in a very peaceful setting and we also really enjoyed the mule ride – the guides took good care of us.
Alex H…
Imlil and Atlas Mountains Day Trips from Marrakech
We booked the Imlil tour and the next day the Essaouira tour. We had the chance to spend two amazing days with Said and his team in the Atlas Mountains and in the Atlantic Sea.
The whole team is extremely friendly and answered all of our questions. Anytime we wanted to stop for drinks or photos they would and we always felt like they value their job and love what they do.
We can recommend this good boy! Next time we are in Morocco we are sure to book a desert trip with them!
Thank you, Saïd and Hassan. We hope to see you soon!
Eric S…
Full-day Trip Marrakech to Imlil
We are a family of four, with a 21-year-old boy and an 8-year-old. 1 day we did the Marrakech city tour with Hassan and Said, which was wonderful. I really don't think we would have had the same experience of walking ourselves. Hassan was quick at the hotel to pick us up and Said really did a great job touring the sites with us and really educating us about Marrakech.
On the second day, Hassan picked us up for the day trip to the Imlil Mountains and the High Atlas with a donkey trek. It was such a beautiful day and it couldn't have been better. Hassan is a pleasure to spend time with and he really has patience with tourists (we have so many questions!). We took donkeys to a Berber village for lunch and did a little hike.
I can't say enough about MTC, what a perfect two-day adventure. Hassan was the perfect companion, Said a great guide to the city, and it should be noted that Hassan and Said were very responsive in setting everything up before our trip, answering a ton of questions and making sure we were ready. I can't say enough about TCM … do yourself a favor and contact Said and his brother to book a visit or two !!
Jhone…
Fantastic Day trip from Marrakech
Our driver, Hassan, was amazing. Vehicle on time, clean and with air conditioning and safe driver. He made photo stop suggestions (no shopping as promised) and was very friendly and informative. We ended up walking instead of using a mule, nothing difficult but I would recommend runners or grippy shoes as there was a lot of loose rocks. The lunch was plentiful and a magnificent view of the mountains. I would definitely recommend a nice break from the hustle and bustle of Marrakech.
Get to know Merzouga Activities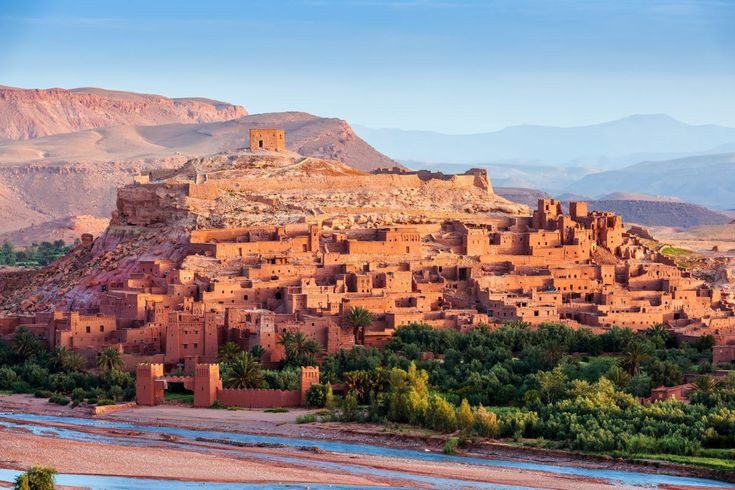 Ait BenHaddou & Telouet day trip from Marrakech
discover the best of two of Morocco's most famous Kasbah during this amazing private…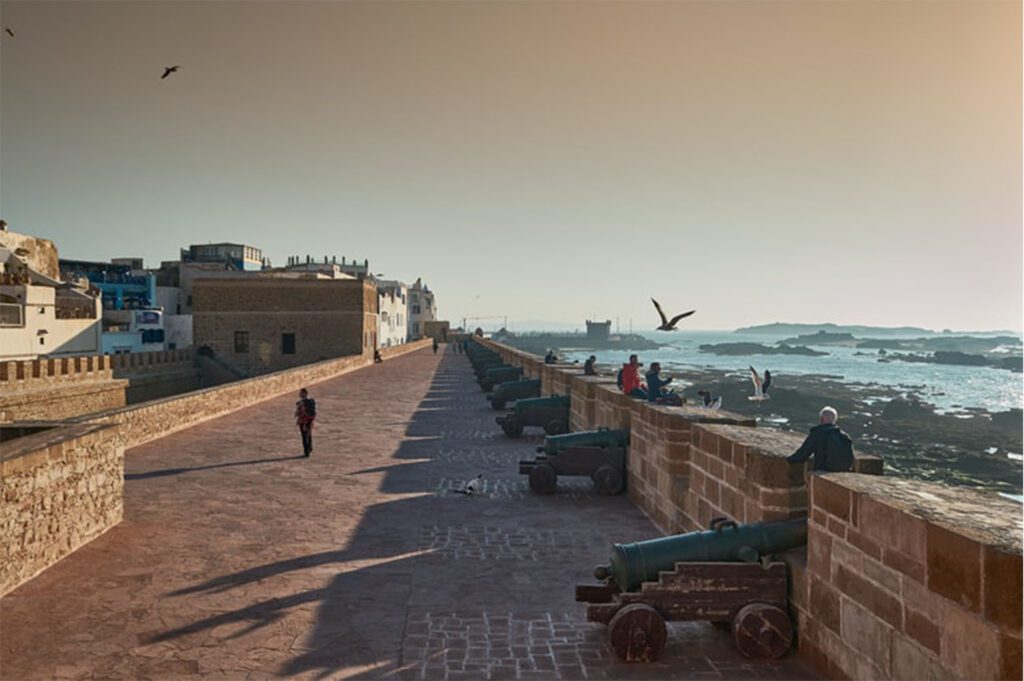 Best day trip to Essaouira from Marrakech
Enjoy the beautiful narrow labyrinthine streets of Essaouira, a lovely and calm seaside town that is…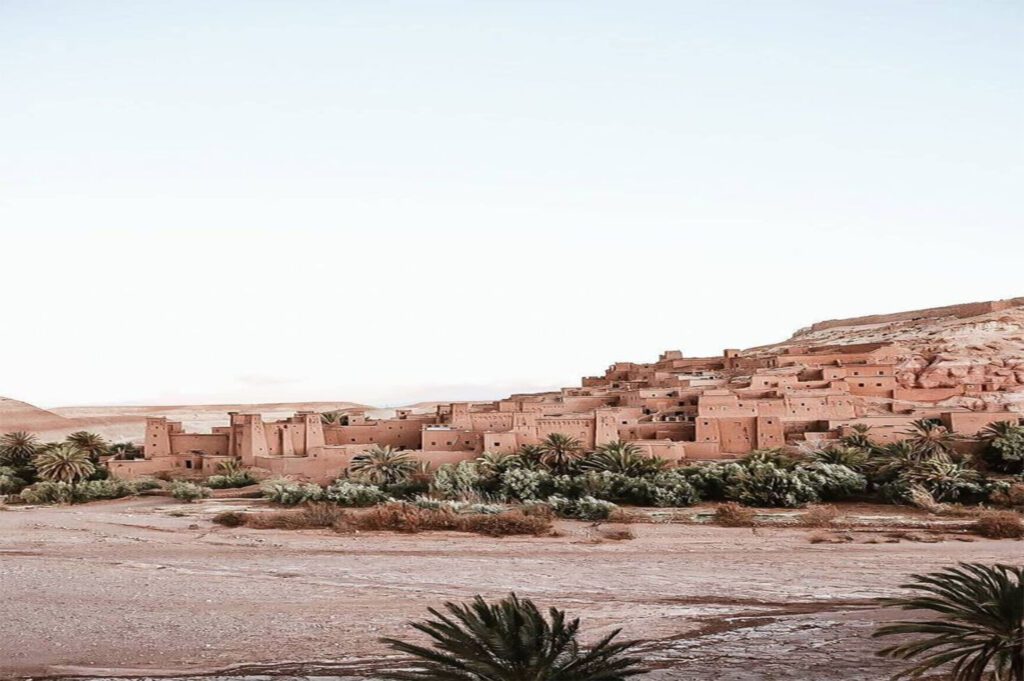 Day Trip From Marrakech To Ouarzazate & Ait BenHaddou
This full-day trip from Marrakech to Ouarzazate and Ait Ben Haddou is ideal for those of you who…
Marrakech Sunset Camelride in Agafay desert day trip
If you can only spare half a day to experience the long talked about sunset camel ride in…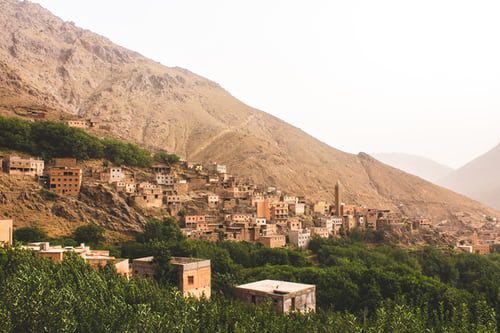 Day Trip to Imlil & Atlas Mountains from Marrakech
Challenge the hikes and enjoy the real Berber hospitality where the original native still embrace their…
Ourika valley day trip from Marrakech
Ourika Valley day trip is a pleasant village where the many walk and treks take place…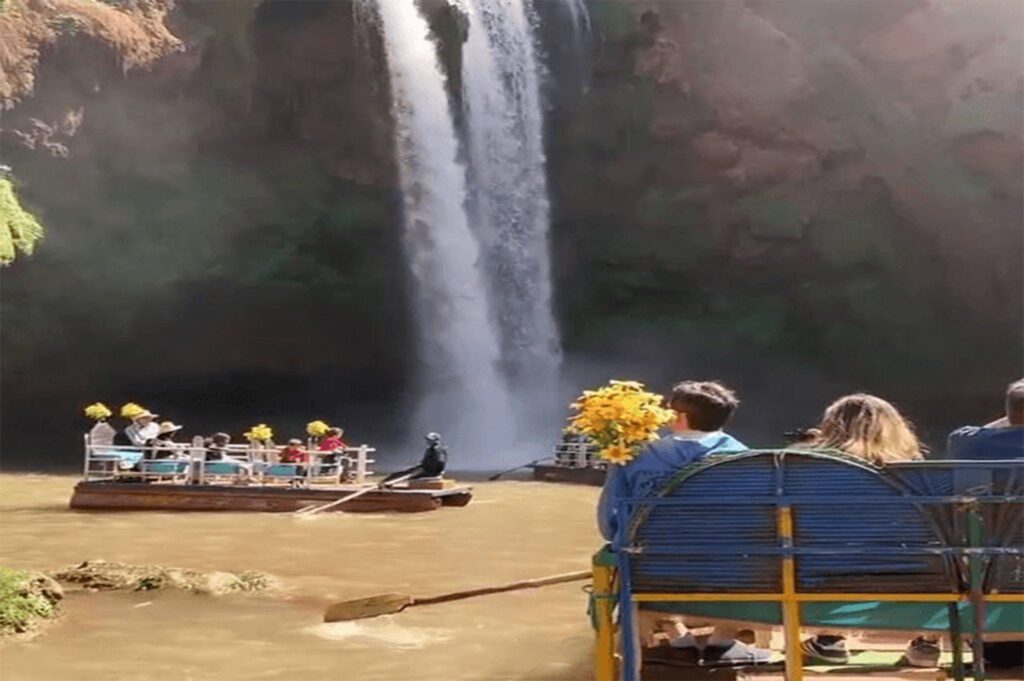 Private day trip to Ouzoud waterfalls from Marrakech
The Ouzoud Falls are the largest waterfalls in Morocco and some of the most beautiful in north…