Sunset Camel Ride in Agafay Desert day trip from Marrakech
Sunset Camel Ride in Agafay Desert day trip from Marrakech
Agafay Desert Day Trip from Marrakech / Sunset Camel Trek in the Desert of Marrakech
Marrakech Sunset Camel Ride in Agafay Desert If you can only spare half a day to experience the long-talked-about sunset camel ride in the Marrakech desert, this is the opportunity to seize while in Marrakech. This experience takes place in the Agafay desert; just 45-minute drive southeast of Marrakech. Agafay is a stony desert with splendid views of sand dunes-like hills, which will allow you to enjoy a dramatic sunset view while sipping a cup of mint tea.
Day Trip Info:
Marrakech City
Marrakesh is the fourth largest city in the Kingdom of Morocco. It is the capital of the mid-southwestern region of Marrakesh-Safi. It is west of the foothills of the Atlas Mountains. Marrakesh is 580 km (360 mi) southwest of Tangier, 327 km (203 mi) southwest of the Moroccan capital of Rabat, 239 km (149 mi) south of Casablanca, and 246 km (153 mi) northeast of Agadir.
The region has been inhabited by Berber farmers since Neolithic times. The city was founded in 1070 by Emir Abu Bakr ibn Umar as the imperial capital of the Almoravid Empire. The city was one of Morocco's four imperial cities. In the 12th century, the Almoravids built many madrasas (Quranic schools) and mosques in Marrakesh that bear Andalusian influences. The red walls of the city, built by Ali ibn Yusuf in 1122–1123, and various buildings constructed in red sandstone during this period, have given the city the nickname of the "Red City" Ochre City" (Ville ocre). Marrakesh grew rapidly and established itself as a cultural, religious, and trading center for the Maghreb and sub-Saharan Africa. Jemaa el-Fnaa is the busiest square in Africa.
After a period of decline, the city was surpassed by Fez, but in the early 16th century, Marrakesh again became the capital of the kingdom. The city regained its preeminence under wealthy Saadian sultans Abu Abdallah al-Qaim and Ahmad al-Mansur, who embellished the city with sumptuous palaces such as the El Badi Palace (1578) and restored many ruined monuments. Beginning in the 17th century, the city became popular among Sufi pilgrims for its seven patron saints who are entombed here. In 1912 the French Protectorate in Morocco was established and T'hami El Glaoui became Pasha of Marrakesh and held this position nearly throughout the protectorate until the role was dissolved upon the independence of Morocco and the reestablishment of the monarchy in 1956. In 2009, Marrakesh mayor Fatima Zahra Mansouri became the second woman to be elected mayor in Morocco.
Marrakesh comprises an old fortified city packed with vendors and their stalls. This medina quarter is a UNESCO World Heritage Site. Today it is one of the busiest cities in Africa and serves as a major economic center and tourist destination. Tourism is strongly advocated by the reigning Moroccan monarch, Mohammed VI, with the goal of doubling the number of tourists visiting Morocco to 20 million by 2020. Despite the economic recession, real estate and hotel development in Marrakesh has grown dramatically in the 21st century. Marrakesh is particularly popular with the French, and numerous French celebrities own property in the city. Marrakesh has the largest traditional market (souk) in Morocco, with some 18 souks selling wares ranging from traditional Berber carpets to modern consumer electronics. Crafts employ a significant percentage of the population, who primarily sell their products to tourists.
Marrakesh is served by Ménara International Airport and by Marrakesh railway station which connects the city to Casablanca and northern Morocco. Marrakesh has several universities and schools, including Cadi Ayyad University. A number of Moroccan football clubs are here, including Najm de Marrakech, KAC Marrakech, Mouloudia de Marrakech, and Chez Ali Club de Marrakech. The Marrakesh Street Circuit hosts the World Touring Car Championship, Auto GP, and FIA Formula Two Championship races.
Enjoy Sunset Camel Ride in Agafay Desert from Marrakech
Agafay Desert:
The Agafay desert is located about thirty kilometers south of Marrakech and extends over several hundred hectares. This rocky desert can be compared to a sandy desert. In fact, its population of white dunes and its landscape are similar to the dunes of the Sahara. In the middle of the desert, there is an amazing oasis, a haven of peace and tranquility, where flora and fauna can easily thrive. In this paradise, frogs and turtles live peacefully in the wadis, surrounded by water and rocks. Lost in the dunes there are still some Berber villages that continue to exist in this austere but sublime nature.
Very close to Marrakech, this pebble desert will surprise you and make you forget the intense atmosphere of the center of Marrakech. The desert is discovered:
FAQ
What's the best time to travel to Morocco?
actually, Morocco is perfect for travel all year. the best time to visit the Sahara desert is The spring season that runs from March to May it is the best time to visit the desert of Morocco so that this period is characterized by moderate and beautiful weather, and Morocco knows calm rains and warm weather and is comfortable for tourism and enjoy its beauty, in this period you can visit all the cities of Morocco from the north To the south, especially in the month of May, which gives you the freedom to choose the region you want to spend the holiday. in the summer the weather is very hot in the Desert of Morocco, so you will want warm weather here on the Atlantic coast.
What Gifts and Memories can you return from morocco?
As soon as you start walking in Morocco, you will think about which souvenir to buy for yourself or for the people you love. The worry, believe it, you will be spoiled for choice. Here are some tips to help you.
Handcrafted terracotta pottery.
Wherever you go in the country, there will be shops selling handcrafted pottery items. Moroccans still use it today: they prepare their food in tagines, on terracotta braziers, and think that a real Moroccan couscous can only be served in a clay dish. You will find ashtrays, tagines-salad bowls-salt shakers, etc. There will be all sizes but the smallest are the most practical and often more affordable, The best pottery in the country comes from the city of Safi.
Clothes, hairstyles, and slippers.
Moroccan clothes are original and distinguished, Sellers usually wear them, You will be offered djellabas-Trousers-tunics of different cuts and fabrics, embroidered or without patterns. You'll notice that the style differs from region to region. The gandouras would be a better option: there are for men and women, take the color that speaks to you, it is elegant, comfortable, and light. Don't forget to take the slippers that go with it, you can always use them as slippers at home. Typical Moroccan slippers are made entirely of leather, so avoid those with plastic soles.
what is the currency of Morocco?
The official currency in circulation, which is used in the Kingdom of Morocco, is the currency of the Moroccan dirham, and it can be abbreviated as (MAD), and it is also the currency that is circulated in the Western Sahara region, and one dirham is made of one hundred divisions of the denomination of sub-denomination of sub The responsibility for the issuance and circulation of the currency in Morocco with its different classes and varieties (paper and metal) by the Moroccan Central Bank, and given the Moroccan currency price against the dollar, the US dollar is equivalent to the value of 9.6560 of the dirham for one dirham, according to the exchange rate for the dirham Two thousand and nineteen.
are the lunches included in Our private Tour?
the lunches don't include in all our tours, There will be plenty of cafes on the way to the Sahara desert where to stop for lunch. Please feel free to choose on your own, or follow your driver's recommendation if you wish.
Is it safe to travel to Morocco?
yes, Morocco is one of the safest countries in the world, you won't afraid about anything Morocco will make you happy.
what kind of clothes are in Morocco?
Moroccan traditional dress is the group of traditional and popular garments that Moroccans have preserved and still preserved for centuries, as it is evident that they cling to various traditional garments, especially in weddings and religious occasions, whether old or young, male or female. There is no doubt that the traditional costume is an integral part of the heritage, and heritage is one of the essential elements for the construction of civilization, it is necessary for the development of civilization, as the traditional costume is a tool for defining nations and a symbol for their distinctiveness and uniqueness and is the best witness to the degree of their awareness and the diversity of successive civilizations.
Can I customize my trip?
yes, you can do it, Contact us and tell us where will you start and end, Our team will help you with your request.
What are popular dishes in Morocco?
The Kingdom of Morocco, like other countries in the region, is characterized by many of its popular dishes or those that were the product of pollination of some civilizations whose name has long been associated with the Kingdom's name. In this report, we will know the most prominent of these dishes that Moroccans excelled in cooking.
Couscous … the food that is not missing from the table.
Morocco is famous for its barbarian couscous food, which dates back to the time of BC. Couscous is divided into two types in the kingdom: couscous with vegetables or "seven vegetables" as Moroccans like to call it, while the second type is couscous "with raisins" or "with enough" depending on the region, and is considered Couscous is the main dish on Friday, and you can only find it on the lunch table.
"Tangia" .. Marrakech food.
No one can visit the city of "Marrakech" unless it is eaten from the "Tangia" dish of the famous Jamaâ El Fna Square. This dish, which the city of "Red City" is famous for, consists of veal, ghee, olive oil, and free saffron filaments, in addition to spices. Moroccan and water.
Moroccan Tajin.
It is the most famous traditional Moroccan dish besides couscous, which comes from the Arab Maghreb and especially Morocco, and this dish is also very common in Algeria and Tunisia, but according to many studies it is of Berber origin.
How can I access the Internet in Morocco?
The main networks operating in Morocco are Maroc Telecom, Orange, Inwi. It is quite simple to purchase a prepaid SIM card at the airport or tobacco stands in the cities provided your smartphone is unlocked. Or you can get wifi at a restaurant or cafe.
Can I visit the Sahara Desert in the summer?
Many clients request a tour of the Sahara during the months of June, July, August, and early September. If Morocco is on your agenda for your summer vacation. Do so, our vehicles will be equipped with air conditioning during your visit, including your room in each hotel. Regarding the camel trek in the Sahara, we start this activity very late, where the weather is cooler.
Do I need medication for my trip to Morocco?
You can bring it (Imodium) in case of diarrhea, you never know how your body system will react to new foods from different waters.
Can I travel with my children to visit Morocco?
Insurance! Traveling is the perfect way to open up a child's world to possibilities and wonders. Strong experiences lead to new interests, and exposure to different cultures, languages, and environments helps today's children to become the responsible and balanced adults of tomorrow. If you are traveling in a spacious, air-conditioned luxury car, you will have a special tour with fewer hours of driving in the vehicle, including many stops throughout the Morocco tour.
How should I dress in Morocco?
Morocco is becoming more modern than before, most of the country is used to tourists. In general, a woman traveling to Morocco should wear long skirts and dresses, jeans or pants.
What is the average tip in Morocco?
Although tipping is not compulsory in Morocco, rounding off the bill and tipping in restaurants and cafes is common practice. If you are happy with the service provided by the waiters, drivers, and other service employees, leaving a small tip of "20 DH" is a good way to show your appreciation.
price per person
1 – 17 Persons:
From 30€ per person to 125€ per person
Here are the Sunset Camel ride in Agafay Desert day trip Highlights
Cross Agafay desert on the back of a camel
Dress like Touaregs in a blue facial scarf and robe
 Climb to a viewpoint to enjoy the sun setting over the horizon
Taste a cup of mint tea in an authentic cozy setting
Take amazing photos of your party riding camels with the sunset as a backdrop
Duration: 1 day
Departure time: 8 / 8:30 am
Starting point: Your hotel/riad in Marrakech
Ending point: Your hotel/riad in Marrakech
Itinerary Marrakech Sunset Camel Ride in Agafay Desert day trip
Our driver picks up from your hotel 3 hour before sunset, Then, departure to Agafay Desert, After 45min by car, you will reach the Agafay rock desert. While you are there we will be warmly welcomed by our team in the Berber Tent, where we will choose for you the best Camels to ride and you will straight away start your sunset Camel Ride in the Agafay desert for 1 hour.
Enjoy the sunshine and the desert to make some beautiful images! After the Camel Ride in the Desert of Marrakech, you reach the Desert tent again to take an authentic Moroccan Tea.
Agafay desert is a great Photography location to take photos; wedding photography, pre-wedding photoshoot, Bachelor party…
Agafay Desert is an absolute pleasure for professional photographers and Beginners to photograph.
This Agafay sunset camel tour is perfect for friends and family, even the baby enjoyed it!
In conclusion, return to your Marrakech accommodation to conclude your Sunset Camel Ride in the Agafay desert.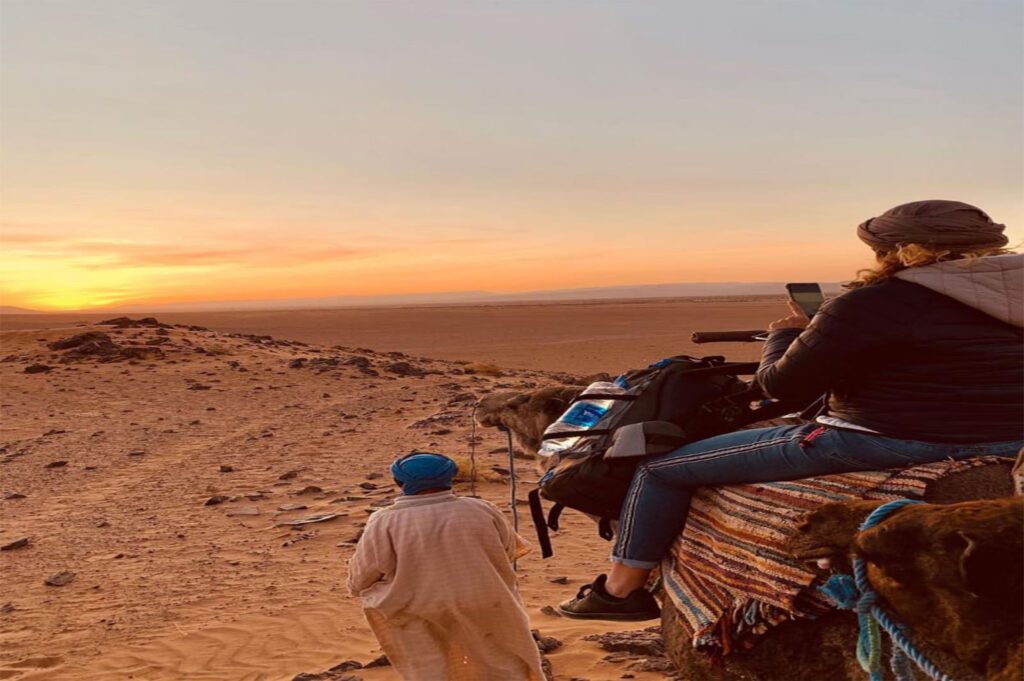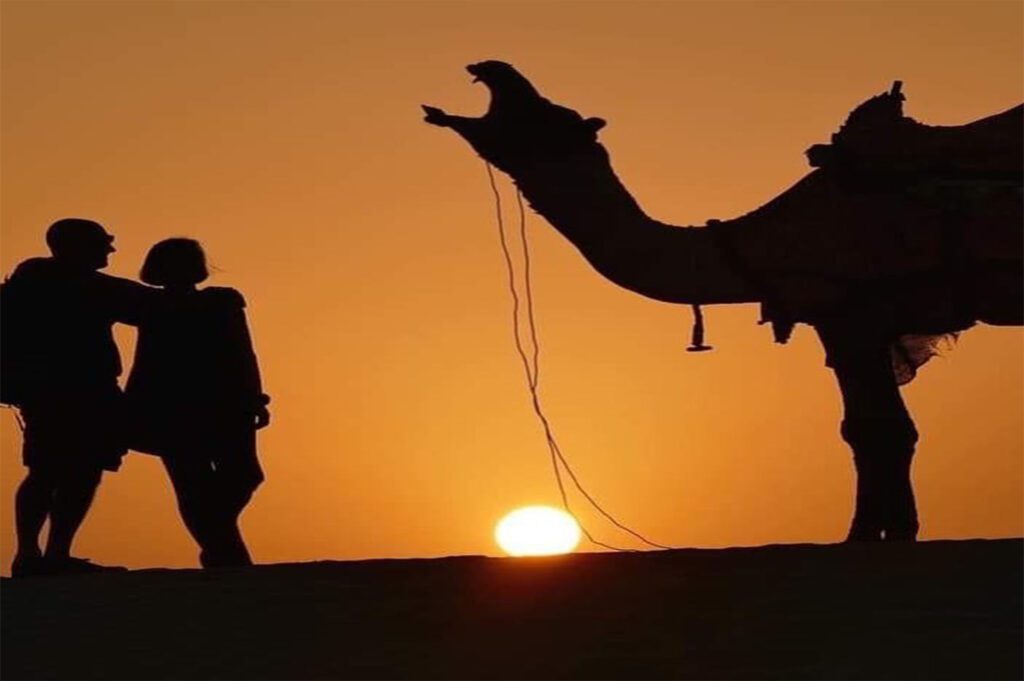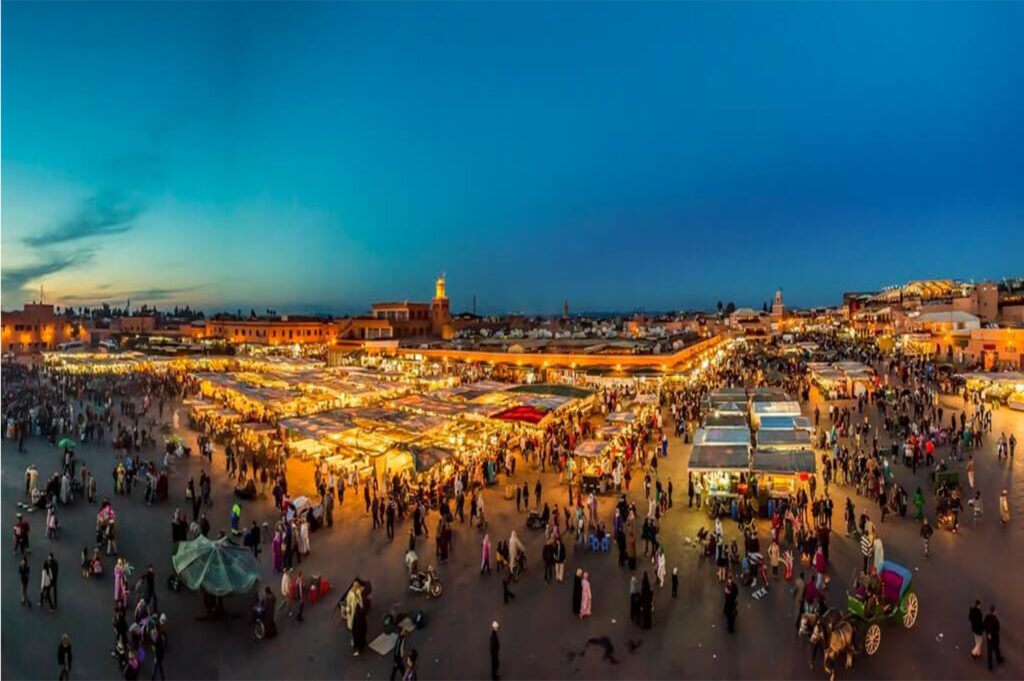 What's included: in Day trip from Marrakech to Agafay desert
What's not included: in Day trip from Marrakech to Agafay desert
NOTE: If this Sunset Camel trek in Agafay desert day trip from Marrakech does not match what you're looking for, don't hesitate to Contact us and we will prepare the trip to your needs and requirements.
day trip from Marrakech Sunset Camel Ride in Agafay Reviews
Carol…
Agafay Desert Day Trip from Marrakech 1 Day
For the price, it was a great experience. After a one-off pick-up from our hotel in a very comfortable minibus, our driver Mustafa took us to the Agafay desert, an hour's drive from Marrakech. We then rode a quad through the rocky terrain (we were told not to expect sand dunes as this is a rocky desert). The quad experience was very enjoyable, especially for our teenage children. We then celebrated our friend's birthday at sunset as the tent and backdrop provided some truly spectacular views and the desert backdrop with camels made the experience even more awe-inspiring.
Highly recommended and thanks again to Wasim for helping us coordinate the trip.
Jhon M…
Best sunset Camel trek in Agafay desert
I had one of the MOST AMAZING moments. It's my first day or a few hours since I've been here in Marrakech. My guide went further. From pickup to delivery to my location. It was 5 star throughout. The food was delicious.
Luis N…
Full-day Trip Marrakech to Agafay desert
This was by far one of the best tours we have experienced in Morocco. The guide was very friendly and patient. And the dinner was exceptional and a lot of food.
It was just my friend and I and it was so much food. Everything was super nice and very intimate perfect for couples!
Anna D…
Fantastic Day trip from Marrakech to Agafay Desert Camel ride
Great guide and wonderful walk and dinner. You will enjoy the sunset in the desert while you relax
Get to know Merzouga Activities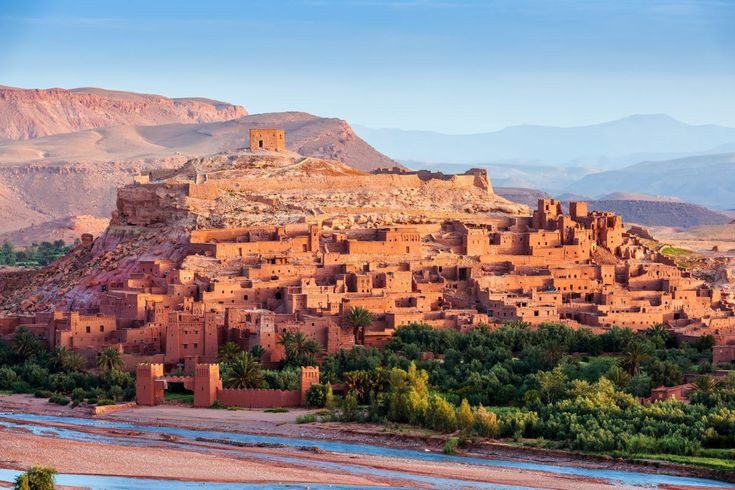 Ait BenHaddou & Telouet day trip from Marrakech
discover the best of two of Morocco's most famous Kasbah during this amazing private…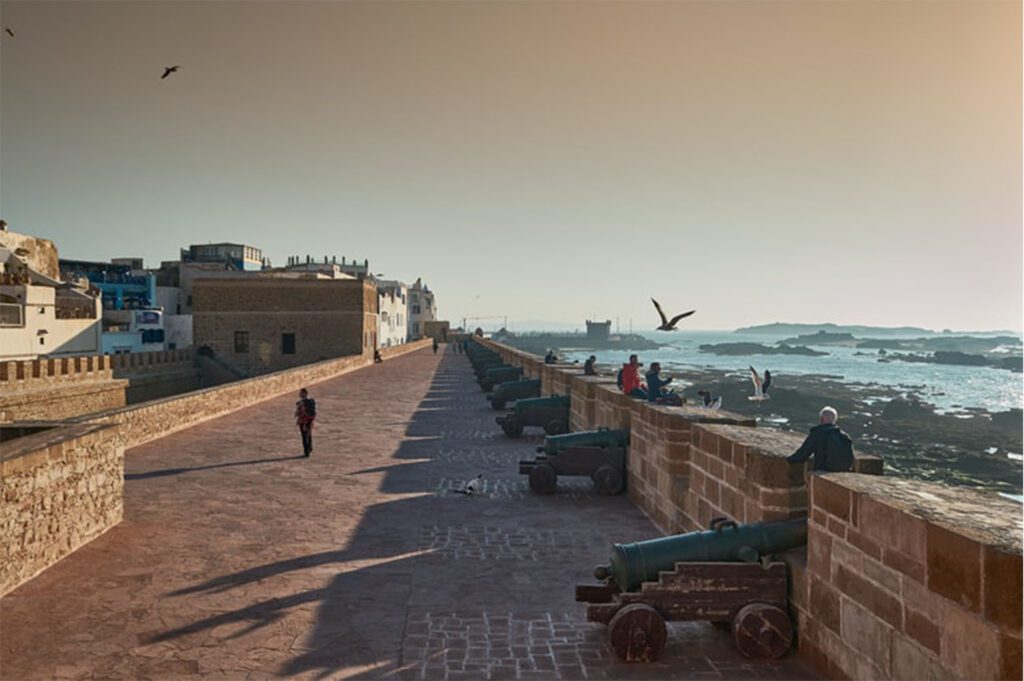 Best day trip to Essaouira from Marrakech
Enjoy the beautiful narrow labyrinthine streets of Essaouira, a lovely and calm seaside town that is…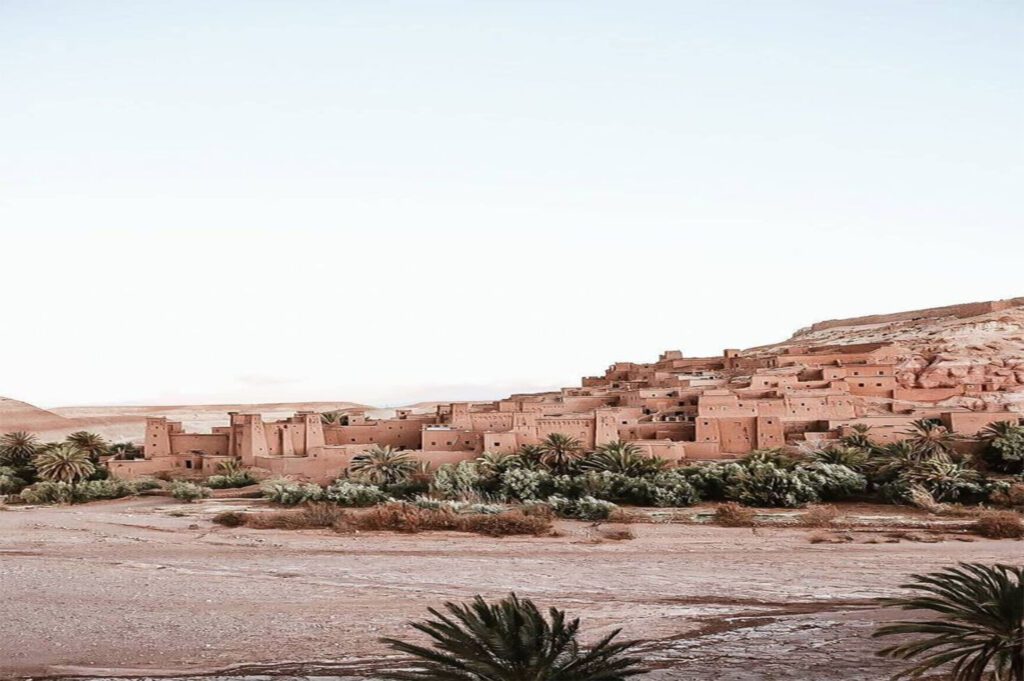 Day Trip From Marrakech To Ouarzazate & Ait BenHaddou
This full-day trip from Marrakech to Ouarzazate and Ait Ben Haddou is ideal for those of you who…
Marrakech Sunset Camelride in Agafay desert day trip
If you can only spare half a day to experience the long talked about sunset camel ride in…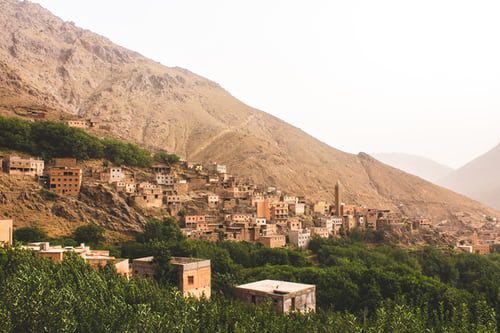 Day Trip to Imlil & Atlas Mountains from Marrakech
Challenge the hikes and enjoy the real Berber hospitality where the original native still embrace their…
Ourika valley day trip from Marrakech
Ourika Valley day trip is a pleasant village where the many walk and treks take place…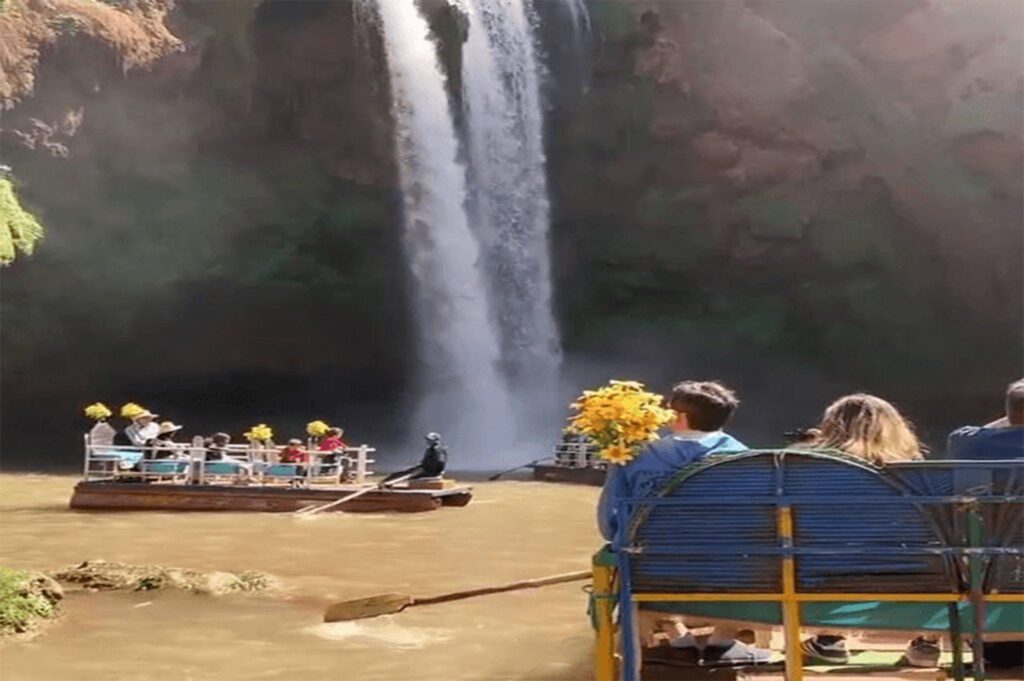 Private day trip to Ouzoud waterfalls from Marrakech
The Ouzoud Falls are the largest waterfalls in Morocco and some of the most beautiful in north…