Day trip from Casablanca to Meknes and Volubilis
Reserve Day trip from Casablanca to Meknes & Volubilis
Day trip from Casablanca to Meknes and Volubilis
Meknes, Volubilis and Moulay Idriss – Day Trip from Casablanca
Discover the Best Sights of Meknes day trip from Casablanca to Meknes and Volubilis, It's an Ancient Berber City Then Romanized, Located in the Plain of Saiss in Morocco, on the Banks of the Rhoumane Wadi, a River in the Suburbs of Meknes. Our Private Excursion From Casablanca to Meknes Volubilis Will Allow You to Enjoy the Vip Treatment of Your Own Driver-guide, Fully Qualified and Accredited, and Discover Meknès and Volubilis in the Best Possible Way.
Day Trip Info:
Volubilis
Situated in the middle of a fertile plain, Volubilis is the ruined Roman city in Morocco's best-preserved archaeological site. Its most striking features are the many beautiful mosaics preserved in situ, and it was declared a UNESCO World Heritage Site in 1997. Volubilis is Located 32 km north of Meknes and nearby the Moulay Idriss Zerhoun, it can be easily combined for a fantastic day trip from Meknes or Fez.
Only about half of the 40-hectare site of Volubilis has been excavated. The most famous monuments are in the northern part of the site, further from the entrance to the south.
In the heat of a summer day, the sun can be incredibly intense, so bring a hat and plenty of water. Spring is the perfect season when wildflowers bloom among the abandoned stones and the surrounding fields are greener. The best time to visit is first thing in the morning or late in the afternoon; At dusk, when the sun's last rays roll past the ancient columns, Volubilis is at its most magical.
Although parts of some buildings are cordoned off, you can walk around the site freely. Just beyond the front door is a small on-site museum, showcasing the ancient city's most famous finds and some of the most valuable finds, such as some fine bronzes, although many remain in the museum of archeology of Rabat.
Meknes
Quieter and smaller than its big neighbor Fez, Meknes feels quite dark and receives fewer visitors than it should. It's more laid back with less hassle, but it still has all the narrow, winding streets of the medina and tall buildings that it justifies as an imperial city and home of the Moroccan sultanate.
Sultan Moulay Ismail the architect of Meknes' glory days, maybe a little sad with the city's present modesty, but visitors will find a lot of Magic views and also calm places. The remains of no less than three sets of fortifications, intelligently integrated into the city's road network, show just how important this city was. The king's tomb stands in the heart of what remains of the original imperial city, flanked by an almighty royal granary, the magnificent Bab El Mansour, which not even Fez can compete with, and El Hdim Square, a mini-bar. me from the famous Djemaa El Fna square in Marrakech.
FAQ:
Price per person:
Day trip from Casablanca to Meknes and Volubilis Highlights:
Visit Bab Mansour: a constant formerly used for the storage of food supplies in the city.
 Visit Bâb El Khémis, next to the old Mellah of Meknes.
 Walk in the alleys of the medina: all diverge towards the Great Mosque.
 Visit Sahrij Souani: a constant formerly used for the storage of the city's food reserves.
Duration: 1 day
Departure time: Around 8H30 in the morning​
Starting point: Your hotel/riad in Casablanca
Ending point: Your hotel/riad in Casablanca
Day trip from Casablanca to Meknes and Volubilis Itinerary
Your local driver will pick you up from your hotel in Casablanca and transfer you to Meknes, starting with a departure for Volubilis and a visit to the House of Orpheus and the House of Works of Hercules, which houses beautiful decoration that shows the adventures of the mythical hero.
Then, make way for a visit to the Place du Capitole and the triumphal arch that proudly towers over Volubilis. From there, a beautiful view of the Zerhoun plain. From then on, you will visit the exterior of the Roman ruins, where you will find the mausoleum of Moulay Idriss, the founding sultan of the Idrissid dynasty.
Then we will return to Casablanca, where our driver will take you to your accommodation in Casablanca, finishing the excursion, and thank you for exploring the best destinations in Casablanca with Your Marrakech Tour Company, the best travel agency in Morocco for excursions with family. excursions and adventure activities in Casablanca.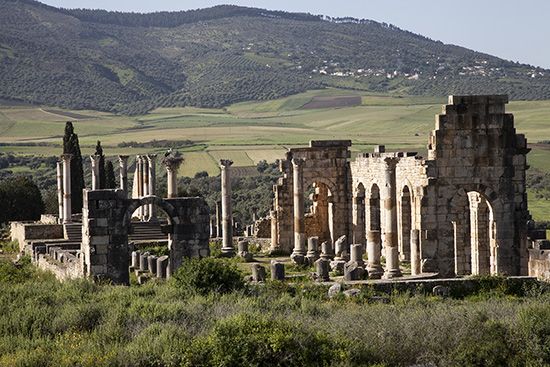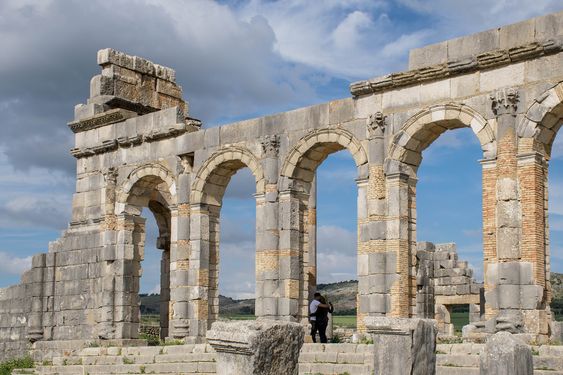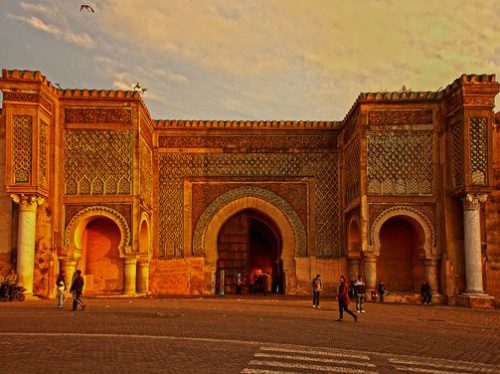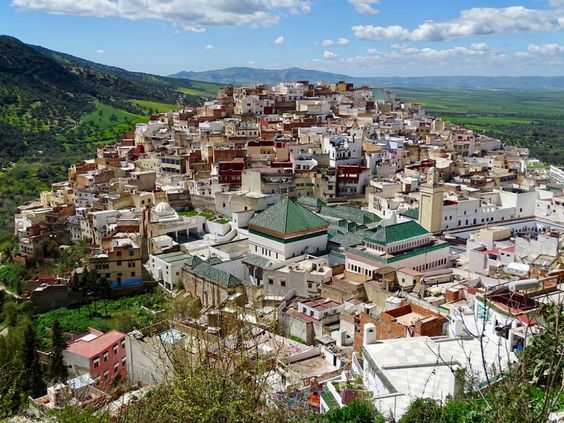 NOTA:
If this Day trip from Casablanca to Meknes and Volubilis does not match what you're looking for, don't hesitate to Contact us and we will prepare the trip to your needs and requirements.
Day trip from Casablanca to Meknes and Volubilis Reviews
Full-Day Private Trip from Casablanca
We did this private tour of Casablanca. The ruins of Volubilis were quite large and interesting to see with all of their history. A guide is not offered at Volubilis, but you can pay a local if you want to take a tour. From Volubilis, we headed to Meknes to meet our guide.
The visit to Meknes was a bit rushed and we really got a quick overview of the city. Our private driver, Said, was gracious and friendly and also spoke a little English. It would be a better tour if you live outside of Fes. It was almost an 8-hour round trip from Casablanca. The scenery is nice along the way, but you can make better use of the time as both places can be seen quite quickly if you want to.
Day Tour from Fez via Meknes and Volubilis
My 80-year-old father and I visited Morocco in February / March 2019 and hired Hassan for a personalized tour for the part of our trip that took us from Fez to Volubilis and Meknes. There aren't many tours around Meknes, and my dad grew up there, so we were looking for a very specific, non-touristy route for much of our time there.
Hassan was not only an amazing and knowledgeable tour guide, but he helped fulfill my father's dream of revisiting his childhood homes, helping us locate homes after 35 years and many street name changes. Hassan was very attentive to my father's age and quirks, he was accommodating and very pleasant.
We even hired Hassan for a quick tour of Casablanca and Rabat, which we hadn't planned in advance. Lucky for us, Hassan also took the time to take us to the main attractions. I cannot thank Hassan enough for his hospitality, professionalism, and knowledge. He made possible the trip of a lifetime and a happy old man to revisit his youth. I would not hesitate to give Hassan my highest recommendation!
Rabat Private Day Trip From Casablanca
We had a special request and emailed many companies to take our day trip, but many wanted a ridiculous amount of money or wanted to sign up for a multi-day trip with them. Hassan worked with us to make our ideal itinerary work and picked us up from our hotel in Casablanca and arranged a great day for us in Fez, Volubilis and Meknes.
Hassan has extensive knowledge of his country and provided us with detailed information and explanations peppered with humor and interesting treats. Unlike others, he doesn't do large purchases and is good at adjusting and rotating throughout the day to ensure his visit is a success.
Day trip to Volubilis from Casablanca
Day trip to Volubilis – Moulay Idriss – Meknes
Nobody thinks of going there, so it was just magical to be almost alone in this amazing place. 36-degree view of this magnificent valley among the Roman ruins. It was the summer of my trip to the little town next door
I went by train from Casablanca to Meknes I met my little man dressed in blue who gave me this magical conductor and off I went for a memorable trip, to say the least.
Related Day Trips from Casablanca